Video
GLOBSEC 2016: Pavol Demes' interview with Ayman Mhanna, a Lebanese NGO activist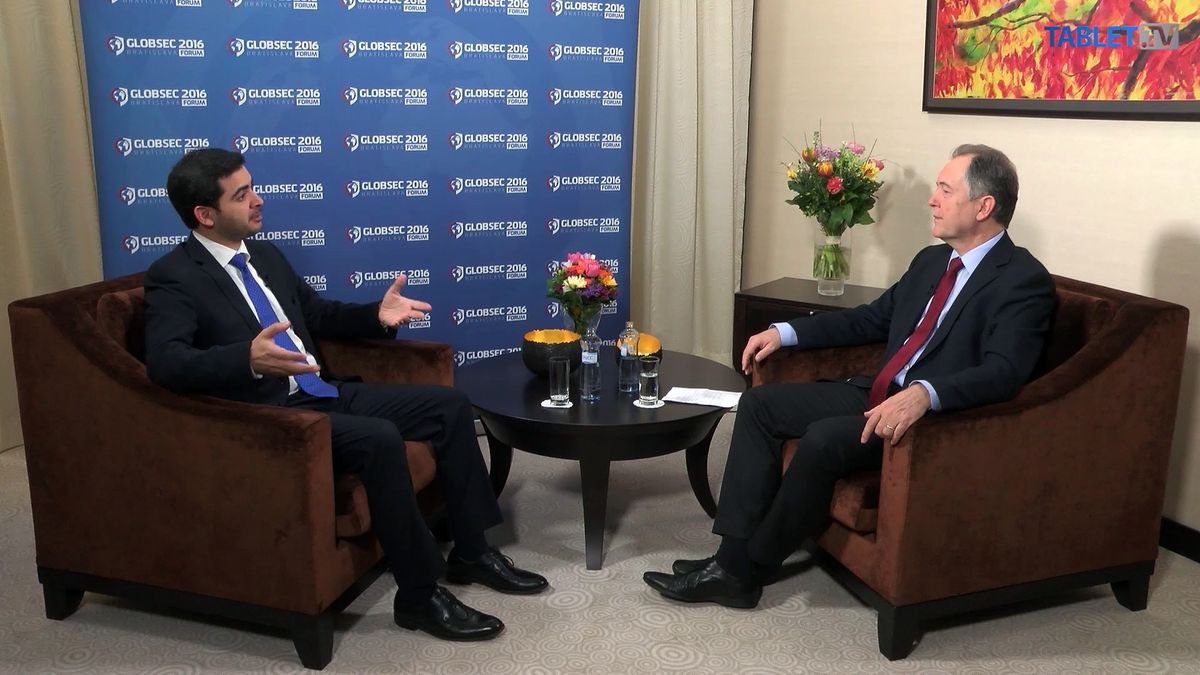 Bratislava, April 17 (TABLET.TV) – Pavol Demes talks to Ayman MHANNA, a famous NGO activist from Lebanon during the 11th Edition of the GLOBSEC International Conference.
Ayman Mhanna is the Executive Director of the Beirut-based Samir Kassir Foundation and an advocate for freedom of expression. The Foundation's SKeyes Center for Media and Cultural Freedom has become the leading press freedom organization in the Middle East, monitoring violations targeting media professionals and providing journalists with training, financial and legal support.
He previously worked at the National Democratic Institute for International Affairs. Mhanna holds a Bachelor's degree in Economics from Saint Joseph University in Beirut and a Master's degree in International Affairs from Sciences Po Paris. He is also a lecturer on the Master's program at Saint Joseph University's Faculty of Economics, teaching Policy Development and Communications.