Economy
Action Plan in Revuca to Help Creating 1,100 Jobs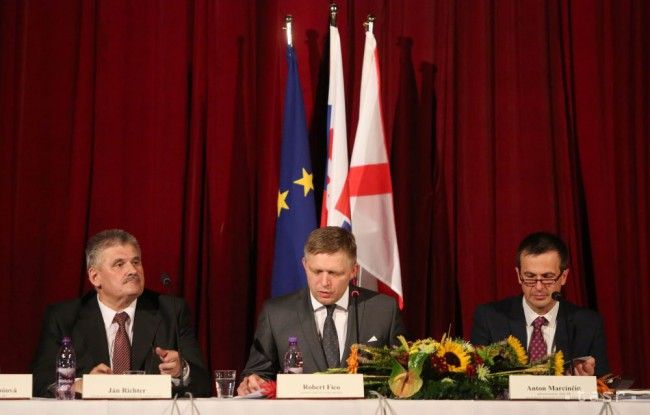 Revuca, September 13 (TASR) – An action plan aimed at helping to create 1,100 new jobs in Revuca district (Banska Bystrica region) by 2020 was approved by the Cabinet at an away-session on Tuesday.
"Considering that this is a district with 5,000 registered unemployed, of whom 4,000 are available for jobs, then this would reduce the number of the jobless by almost one-fourth," said Prime Minister Robert Fico following the Cabinet session.
Of the total financial investment of at least €61 million, the action plan envisages that €37 million will be covered by public resources and €24 million by private funding. A local contribution worth €3.84 million should be granted as well.
Unemployment in Revuca was between 29.55 percent and 19.97 percent in 2013-15, while the national average was 13.50 percent and 10.63 percent.
When it comes to specific projects, Fico cited the creation of a centre for support of regional development worth €370,000, support for local entrepreneurship worth €440,000 and other at least seven projects in agriculture, forestry, fisheries, timber and cork processing. Other investments should go for support infrastructure for development of tourism and for the creation of regional education centres at secondary vocational schools in Revuca and nearby Tornala. Also, social enterprises oriented on construction and maintenance work and fruit growing should be set up.
The Cabinet also debated magnesite mining near Jelsava. "Based on a scientific study carried out in cooperation with the Slovak Academy of Sciences and the Turkish Academy of Sciences, it was discovered that the local magnesite is useable for producing magnesium as a metal. That's why there are big plans for using these deposits of magnesite – belonging among the largest in the world – for more sophisticated purposes than only for producing heatproof materials," said the premier.