Economy
Amazon to Open New Logistics Centre in Sered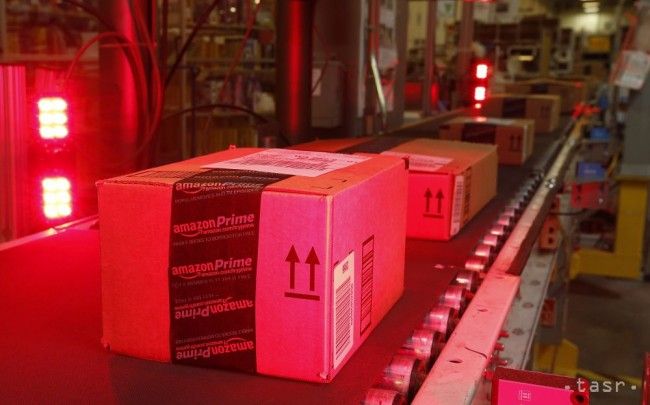 Bratislava, March 6 (TASR) – The American internet commerce company Amazon wants to open its first reverse logistics centre in the Mountpark industrial zone in Sered (Trnava region) and create more than 1,000 jobs over the next three years, TASR learnt from Amazon representatives on Monday.
The more than 60,000-square meter centre is set to be opened in the third quarter of this year and will focus on European customers. Its employees will assess products that have failed to be delivered or were returned to Amazon.
The representatives of the company further stated that the successful operation of Amazon's office in Bratislava strongly contributed towards the decision to set up the new logistic centre in Sered. The Bratislava office currently employs more than 850 workers, including financial managers, analysts, customer service managers, as well as managers for human resources and sales support.
"The fact that we are building our logistics centre in Slovakia shows how much we believe in investing in this market. Surely we'll find many employees who are open to new possibilities and experiences in the company, for which the continuous improvement of client service and innovations are a key factor in development," said Amazon Vice-president for European Operations Roy Perticucci, praising the support of state and regional institutions for the project.
Satisfaction over Amazon's expansion in Slovakia has been expressed by various Government representatives. "Besides the obvious benefits for the economy and employment, I consider it to be important that the project will work without state investment aid," said Economy Minister Peter Ziga (Smer-SD).
Finance Minister Peter Kazimir (Smer-SD) praised the fact that his ministry played a key role during the initial and final stages of the negotiations that defined the specific conditions for the project. "Slovakia can thus enjoy [the activities of] one of the most dynamic and innovative companies in the world," said Kazimir.
Amazon is planning to employ in its Sered-based office a full range of professionals, from operational managers and technology experts to human resources managers, financial managers and IT specialists. The recruitment process is set to begin as early as mid-summer.