Economy
Analyst: April 2018 Inflation Highest since Late 2012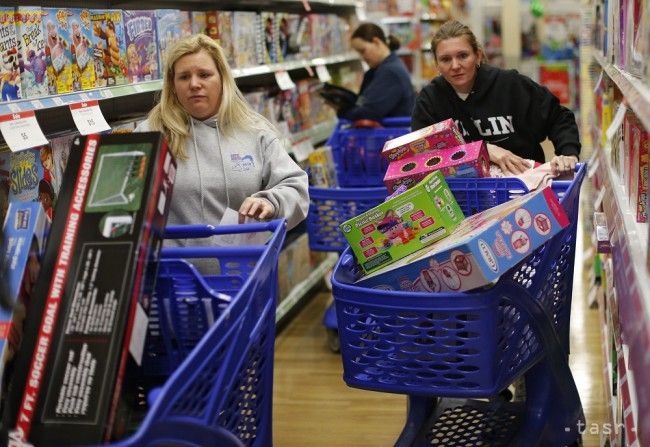 Bratislava, May 14 (TASR) – Slovakia in April 2018 saw its highest level of year-on-year inflation since December 2012, UniCredit Bank Czech Republic and Slovakia analyst Lubomir Korsnak noted in a commentary on fresh data released by the Statistics Office.
The Statistics Office earlier in the day reported that consumer prices in April rose by 0.6 percent m-o-m and by 2.9 percent y-o-y.
"Despite the first signs of a gradual cooling down posted by household consumption, inflation demand pressure flared up to the full in April," said Korsnak, pointing out that food prices went up by 0.3 percent on a monthly basis, while their y-o-y growth accelerated from 5.7 percent to 5.8 percent.
"We expect inflation to culminate in April-June close to 3 percent, driven mainly by growing fuel prices, reacting to more expensive oil and a weaker euro. On the other hand, the relatively early beginning of warm weather (an extremely warm April) could accelerate a seasonal drop in the prices of some fruit and vegetables. We expect that the traditional May seasonal price increase could be more moderate than usual, while a fall in the prices of seasonal food could be seen as early as in June," said Korsnak.
A slowdown in food price growth on a yearly basis could be posted in late 2018, due to the strong base effect of milk and egg prices.
"We still expect that demand inflation will grow faster than overall inflation, being pulled up by strengthening demand pressure in the economy on the back of dynamic salary growth," said Korsnak.
Meanwhile, Slovenska sporitelna analyst Katarina Muchova pointed to the fact that inflation in April was driven by growing prices of food, services and transport.
"The price growth in services continues to reflect an improving situation on the labour market, which helps to increase the disposable incomes of households," said Muchova, adding that the April figures indicate that average inflation for 2018 could end up higher than the figure estimated by Slovenska sporitelna bank (2.2 percent).