Economy
Analyst: Energy Sector Pulled Down Slovak Industrial Output in May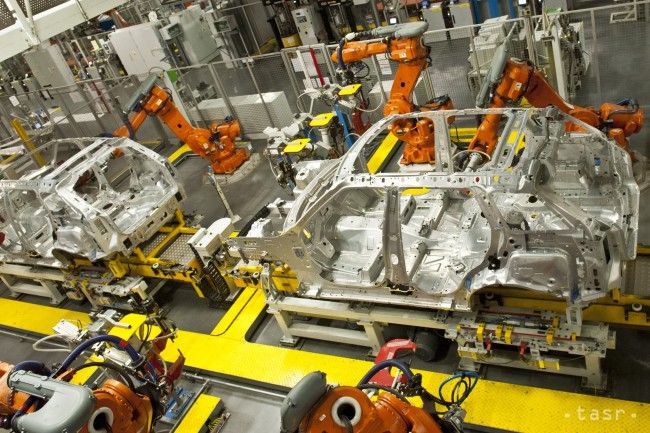 Bratislava, July 11 (TASR) – Slovakia's industrial output in May was pulled down mainly by the energy sector, while the processing industry was growing, UniCredit Bank Czech Republic and Slovakia analyst Lubomir Korsnak told TASR on Monday.
"Industrial output was negatively influenced mainly by production and supplies of energy, posting relatively strong month-on-month and year-on-year slumps. The decline in the energy sector slowed down the overall industrial y-o-y output by 1 percentage point. Conversely, the processing industry continued growing in May, being up by 0.6 percent compared to the previous month, while the dynamics of its annual growth was down from 9 percent to 8.1 percent," said Korsnak.
According to Korsnak, the car industry continued to be the main driving force of the processing industry, reaching historical output records in May – up by 18.7 percent y-o-y.
Some other export-oriented sectors were also doing well in May in annual terms, including production of consumer electronics (up by 29 percent), engineering (12.5 percent), production of electric devices (23 percent), and metallurgy and metal processing (10 percent).
Later this year, Slovakia's industrial growth is expected to be mainly driven by a relatively stable revival of European economies, supported by cheap oil and released monetary policies.
Two contradictory factors will have effects on the Slovak industry at the end of the year – uncertainty surrounding Brexit and a relatively moderate basis for statistical comparison from last year, said Korsnak.
According to the Slovak Statistics Office, industrial production went up by 5.9 percent year-on-year in May 2016. Seasonally adjusted industrial output went down by 1 percent month-on-month in May. In the first five months of 2016, industrial output increased by 4 percent y-o-y.