Economy
Analyst: Over Half of Rise in Industrial Output in November Due to Cars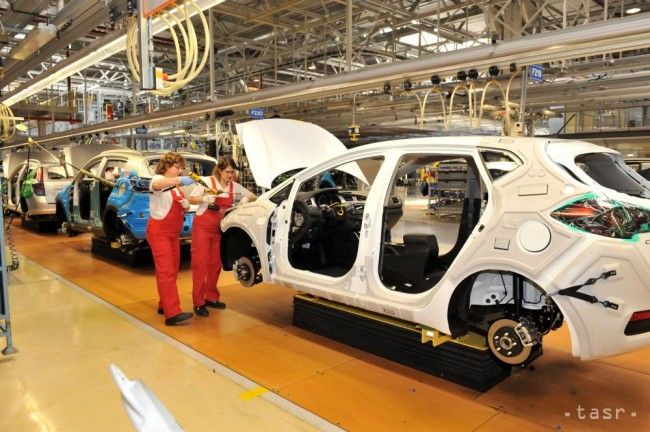 Bratislava, January 11 (TASR) – The automotive industry was the workhorse of Slovakia's industry in November, as its output after seasonal adjustments increased by 12.2 percent on an annual basis to reach new heights, UniCredit Bank Czech Republic and Slovakia analyst Lubomir Korsnak stated in a commentary on Thursday.
According to Korsnak, more than half of the overall increase in industrial production in November was due to the car sector.
"Food producers have also been posting robust growth in recent months, up by 19.1 percent year-on-year in November, while furniture producers saw growth of 10.9 percent. The highest annual growth was again posted by chemicals producers (33.9 percent), but this was chiefly due to a strong base effect, as production only stagnated month-on-month," observed Korsnak.
The analyst pointed out that electronics producers have been struggling for some time in Slovakia. "Even though it's a high-tech sector, activities with a high involvement of manual labour and lower added value have been prevailing in Slovakia. Salary pressure has thus been chasing production away to cheaper countries, such as Poland, which has also been witnessing dynamic salary growth, albeit significantly weaker than in Slovakia. Moreover, the key producers in the sector are located in western Slovakia, which has seen the most pronounced lack of labour and therefore also the strongest pressure on salary growth," said Korsnak.
Meanwhile, the mood in European industry and consumer confidence on the continent remain relatively optimistic, a situation that should also have positive effects on Slovak industry this year. However, Slovakia could experience a short-term deceleration in its industrial growth in December and January, while an annual drop can't be ruled out, either, especially in January. This should be due to the usual Christmas deceleration and also preparations by the largest car producer in the country (Volkswagen) to launch the production of a new generation of one of its models.
Korsnak noted that imports in November were relatively weak. "We assume that this might have been due to lower industrial supplies," said the analyst, adding that industrial output in Slovakia should accelerate in the next few months, driven by growing European demand and the launch of production at the Jaguar Land Rover plant in Nitra in the second half of 2018.
According to the Statistics Office, industrial production recorded a year-on-year increase of 6.2 percent in November 2017. Industrial output swelled by 0.9 percent month-on-month in November after seasonal adjustments. Between January and November, industrial production grew by 4.6 percent y-o-y.