Economy
Analysts: Britain Might Receive Support of CEE Countries in Brexit Talks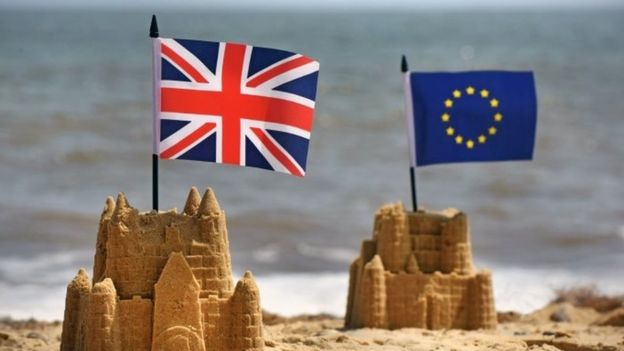 Bratislava, January 17 (TASR) – Tuesday's speech by British Prime Minister Theresa May on Brexit was good news for financial markets, as it has shed light on several aspects surrounding the UK's departure from the EU, concurred analysts on Tuesday, adding that the overall economic impacts will yet depend on specific terms and deals.
May stated earlier in the day that Britain will also leave the EU common market and won't strive for partial EU membership. "Her speech was also tinged with a reconciliatory tone, which led to a significant strengthening of the British pound. After all, the prime minister voiced her interest in having the best possible trade relations with the EU, in concluding trade agreements, including a Customs Agreement, and in doing away with the largest possible number of barriers in mutual trade. This has worked to abate some of the concerns about the so-called hard Brexit," Postova banka analyst Jana Glasova told TASR.
The UK's departure from the joint market could also mean that the free movement of individuals between Great Britain and EU will be scrapped. "It's not clear at the moment, however, whether EU citizens will enjoy the same or improved access to Britain than citizens of third countries," added Glasova.
Slovenska Sporitelna analyst Katarina Muchova harbours the conviction that the direct impacts of Brexit on Slovakia shouldn't be pronounced, due to the small trade balance between the two countries.
Saxo Bank economist Christopher Dembik pointed out that Great Britain will face the obstinacy of several countries during talks with the EU, particularly from France. "At first glance, the balance of power works more favourably for the EU than for the United Kingdom. European exports to Britain equal only 3 percent of the EU's GDP, whereas British exports to the EU are up to the tune of approximately 13 percent of the UK's economic performance," said Dembik.
May, however, will be able to count on the support of central and eastern European countries. "The countries of this region could be severely affected by a disadvantageous variant of Brexit. The Czech Republic and Slovakia are among the most important countries of the region in this respect, both recipients of sizeable British investments. If hard Brexit occurs, these states could feel its impact the most," warned Dembik, adding that such economic dependency represents crucial leverage for the British Government.