Economy
Analysts: GDP Growth Early This Year Matched Expectations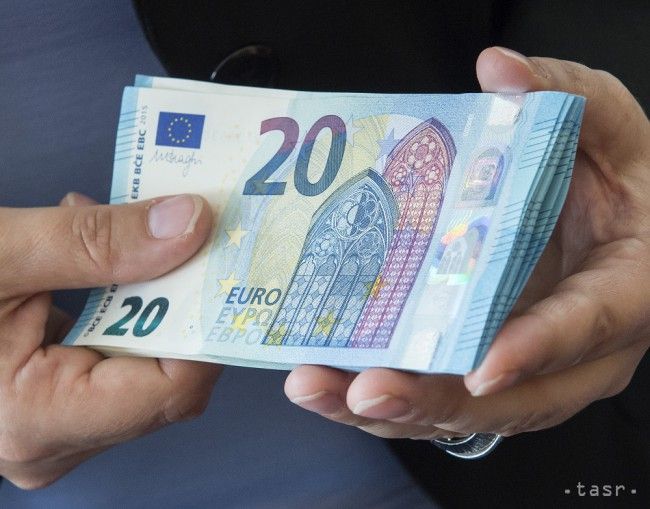 Bratislava, May 16 (TASR) – Slovakia's economy kept up a pace of growth in the region of 3 percent early into this year, having benefited from the continued pick-up in foreign and domestic consumer demand, said UniCredit Bank Czech Republic and Slovakia analyst Lubomir Korsnak on Tuesday.
Korsnak was speaking in response to the announcement by the Slovak Statistics Office earlier in the day that the country's GDP grew by 3.1 percent year-on-year in the first quarter of 2017. After seasonal adjustments, GDP grew by 0.8 percent when compared to the final quarter of 2016.
"Early this year the economy was affected by the extremely harsh winter, but positive and negative influences probably cancelled each other out, so we presume that the overall effect was neutral, or only mildly negative. The harsh winter caused delays in a pick-up in construction, keeping it in deeply negative territory. On the other hand, the winter bolstered the energy sector and helped Slovakia's winter tourism," said Korsnak.
Judging by figures for individual months, it may be concluded that the economy was primarily spurred on by burgeoning household consumption and growing foreign demand, he said. The strengthening external demand was more balanced across sectors than was the case in recent years, however.
Also on a positive note, Slovak industry remained strong on the whole despite a worse performance from the car-making sector, which had been preparing for the production of new vehicle models.
"In the next few quarters, the economy should continue to be bolstered by increasing household consumption benefiting from the strong labour market and improved consumer confidence, along with the sustained cyclical pick-up in European economies, which should work to drive up Slovak exports. Gradually, however, investments could take over as the chief driving force for the Slovak economy," he added.
Korsnak noted that this would be the case not only with the automotive industry, notably with a view to the construction of a Jaguar Land Rover near Nitra, but also other sectors. "Construction permits awarded in recent years, for example, are indicative of oncoming and relatively robust growth in the property sector, including not only residential properties," said the analyst.
Slovenska sporitelna analyst Katarina Muchova noted that annual foreign trade accelerated both when it came to exports and imports. Retail revenues were surprisingly good, having increased by an average of 6.8 percent on an annual basis. The jobs market also continued to improve, both as regards job creation and the falling unemployment rate," she said.
A blow-by-blow account of developments in the first quarter won't be released until June. However, Muchova said that domestic demand and household consumption in particular, along with foreign demand, are expected to have propelled economic growth.
"Household consumption is also benefiting from labour market developments – the drop in the unemployment rate, the growth in employment and in real salaries, which works to increase the disposable incomes of households," she said.