Economy
Analysts: New Car Plant to Be Key Driver of Slovakia's GDP Growth in 2019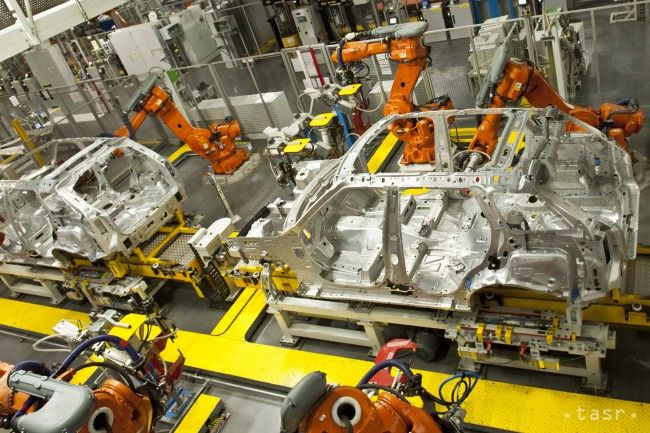 Bratislava, December 31 (TASR) – Slovakia's economy is expected to continue growing in 2019, with the new Jaguar Land Rover plant in Nitra being a major contributing factor, while the key risks will be represented by a possible hard Brexit and growing global protectionism, according to analysts approached by TASR.
"We expect a moderate slowdown in economic growth in 2019, partly due to the fact that 2018 was very good. Nevertheless, growth should continue to be solid and more rapid than in neighbouring countries," said Tibor Lorincz, an analyst with Tatra banka.
Lubomir Korsnak of UniCredit Bank cautioned about what he called the growing risks for Slovakia's economic growth in the next few quarters and years.
"The third quarter [of 2018 was the third one] in a row to indicate a relatively strong dichotomy in Slovakia's industry – 'two-speed industry' – as its growth was driven almost exclusively by car makers," said Korsnak, adding that the recent launch of car production in Nitra will have a strong statistical effect in 2019.
While the new car maker should help Slovakia's GDP growth in 2019, a deceleration to 2.5 percent year-on-year is expected in 2020. For the sake of comparison, Slovakia's GDP increased by 4.6 percent (with the rate of increase at 1.6 percentage points) year-on-year in the third quarter of 2018, according do data released by the Statistics Office earlier in December.
Slovenska sporitelna bank analyst Katarina Muchova, meanwhile, pointed to faster-than-expected investment growth recently seen in Slovakia, apart from positive developments on the labour market, but Postova banka analyst Lucia Dovalova drew attention to possible damage to the automotive sector if a hard Brexit takes place.