Economy
Biswajit Banerjee Becomes Slovak Finance Ministry's Chief Economist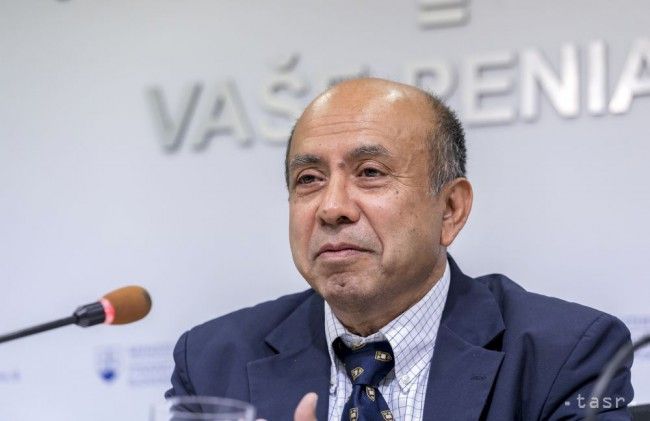 Bratislava, August 24 (TASR) – American economist Biswajit Banerjee has become the Slovak Finance Ministry's chief economist, a post that was originally intended for the late chief of the Finance Ministry's analytical institute Martin Filko, said Finance Minister Peter Kazimir at a press conference on Thursday.
"We're in a situation in which we need a view from the outside. This has been my key goal – cooperating with people who have horizontal experience not only from Europe, but mainly from the period when the crisis was culminating. That's why it was my intention to attract somebody who may have a different view of what's happening here and who could inspire us," said Kazimir.
A former chief economist of the Slovenian central bank, Banerjee also served as a European Central Bank board member for monetary policy. He worked for the International Monetary Fund (IMF) for 26 years, and he also has experience from academia.
"Banerjee knows Slovakia well; as of 2006, he was a member of the IMF mission that comes to Slovakia twice a year to carry out an inspection of public finances and then release reports on the findings. I appreciate his global experience," said Kazimir, for whom Banerjee has also served as an external advisor. Apart from that, he prepared education courses in financial planning for senior government officials in Bangladesh.
The newly created Department of Chief Economist will also feature the ministry's Institute for Financial Policy director Lucia Sramkova as a member. "Our efforts are aimed at increasing the ministry's analyst capabilities and improve the methodology of work. I expect significant participation of the chief economist in the Finance Ministry's foreign activities," said Kazimir.
Banerjee at the press conference stated that he isn't unfamiliar with the developments in Slovakia's economy, and although he hasn't come with a defined agenda, he's already sure to focus on three key spheres – boosting Slovakia's status in foreign trade and bolstering the country's competitiveness; improving tax collection; and tackling regional disparities by measures that will include infrastructure construction.
Banerjee noted that at the IMF he focused, among other issues, on analyses concerning tax collection. He believes that improvements can be made at the ministry in analyst calculations, which could help to tailor better plans to combat tax evasion.
He also commented on the lack of labour in Slovakia experienced as of recently by a number of companies, stating that this problem can't be resolved overnight but is a matter of long-term policies instead.
"We must foresee development trends in education in order to be able to identify areas with the need to develop technical and general skills," added Banerjee.