Foreign Policies
Borgula: Extension of Rental Contract with US Embassy Unfortunate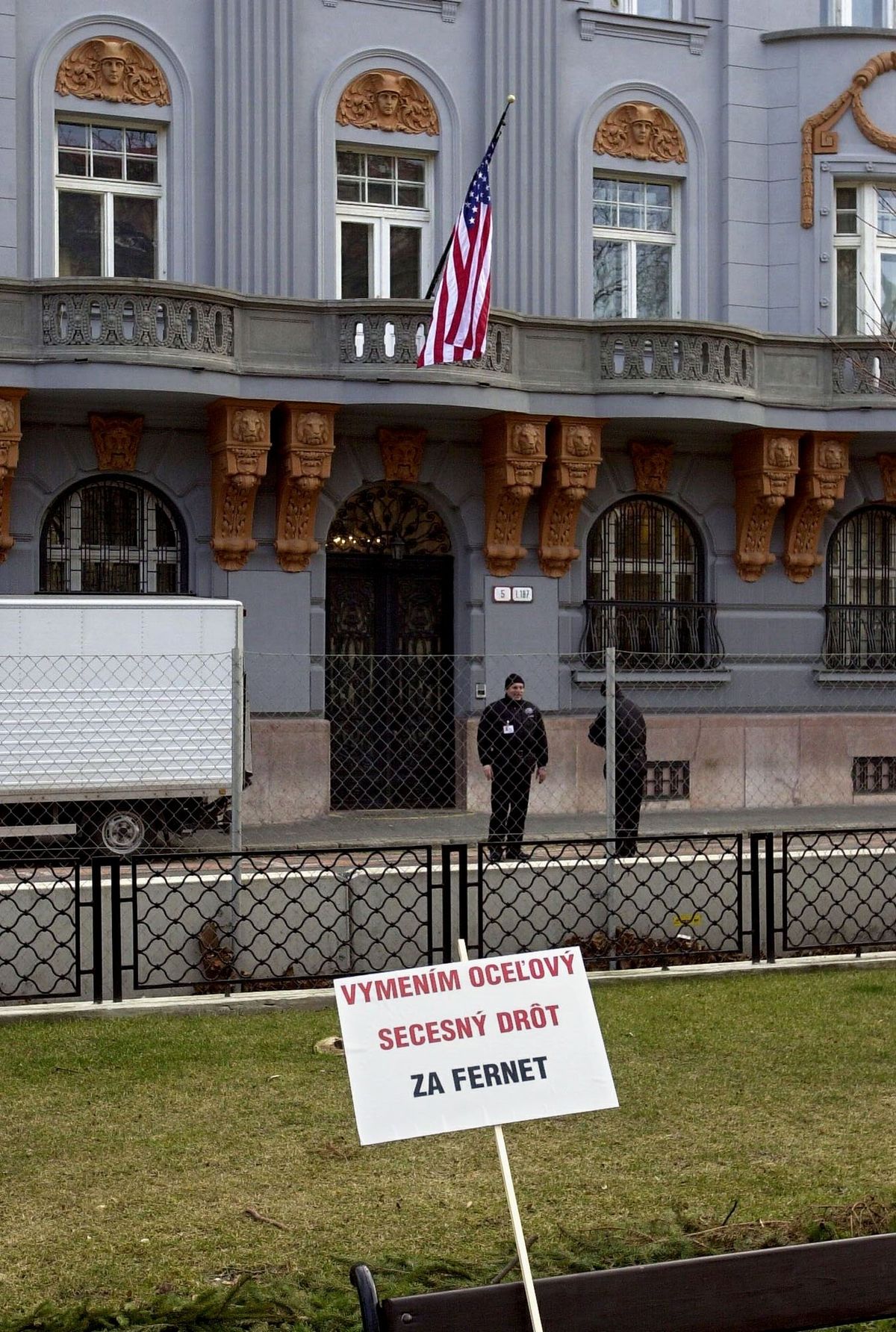 Bratislava, July 10 (TASR) – The conditions for extending the rental of plots on Hviezdoslav Square in Bratislava to the US Embassy, which has set up a security zone around its building, aren't beneficial for the capital, city councillors Martin Borgula and Martin Chren have concurred on TABLET.TV.
The two disagreed on whether the rental contract should have been extended at all, however. Borgula, who was decisively against the extension, pointed out that the Americans promised a year ago that they would deal with the security fence on one of Bratislava's premier squares.
"They even issued a written pledge 18 months ago that they'd present specific solutions concerning the fence or the possible relocation of the embassy. They haven't done anything with this, however," said Borgula.
"Bratislava has been forthcoming and tolerant for 11 years and six months, while it's only been deceived by the other side," stated Borgula.
According to Borgula, the city council – instead of extending the rental contract, albeit for a significantly higher charge – should have made sure that the fence would be removed.
"I believe that the US Embassy wouldn't dare to have an illegal structure adjacent to its headquarters if the rental contract hadn't been extended," said Borgula.
Chren replied that if the city council decided not to extend the rental of the plots, this wouldn't automatically have meant that the fence would have been removed.
"Let's not be populists. I can't imagine city police officers brawling with guards [from the embassy] over the fence as an illegal structure," said Chren.
Nonetheless, he believes that instead of extending the rental contract by three years, the city council should have extended it by only one year, as "the last chance for the embassy, making it clear that we're serious about this".
Chren criticised Borgula's heavy-handed approach. "It looks sexy to say that we'll do away with the fence, without saying that there's a risk of a diplomatic scandal and possible damage to international relations," he cautioned.
The city council decided to increase the rental charge from 3 cents per square metre per day to €1. At the same time it was decided that if the embassy presents a permit for constructing new headquarters, the charge will return to 3 cents.
US Embassy charge d'affaires Liam Wasley at the council session stated that the embassy is considering some six locations in Bratislava as the potential site of its future headquarters. He further said that while the embassy was happy about the extension of the rental contract, it was rather surprised to see such a steep hike in the charge.