Economy
Brazilian Embassy: Meat Irregularities Punished in Exemplary Manner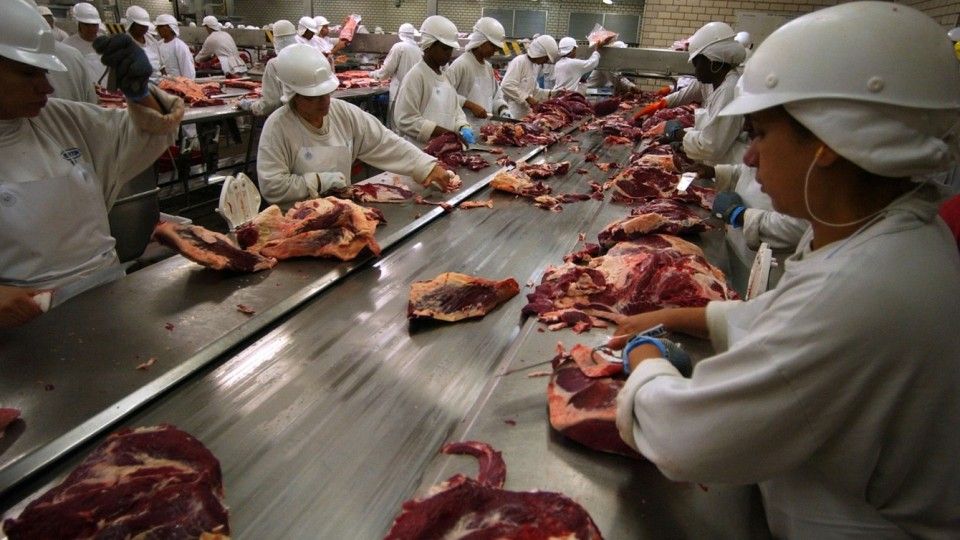 Bratislava, March 31 (TASR) – Those who were involved in irregularities with meat production in Brazil have been punished in an exemplary manner, the Brazilian Embassy in Slovakia stated on Friday.
"Let's note that 99.6 percent of Brazilian meat-producing companies work in line with international hygiene requirements, and they haven't been involved in irregularities," reads a press release of the Brazilian Embassy.
Of the 4,837 approved meat processing plants, the Brazilian and European authorities have banned imports for 21 facilities, which represent 0.43 percent of the overall figure.
"No case involving health complications following the consumption of Brazilian meat monitored by the health authorities of the [Brazilian] Ministry of Agriculture, Livestock and Food Supply (MAPA) has been registered in Brazil or abroad to date," stated the embassy.
Furthermore, according to the Brazilian Embassy, the operation by the Federal Police in Brazil that was prepared for two years following complaints of corruption and was fully launched on March 17 of this year serves as evidence of the thoroughness of Brazilian democracy, the autonomy of its institutions and the transparency pursued by the Federal Government in its struggle against corruption in all spheres of government policies.
Meanwhile, the Brazilian meat industry maintains its high quality standards with strict phytosanitary controls. The main Asian markets, which originally halted meat imports from Brazil in response to reports of irregularities, have already restored them following the necessary explanations, stated the Brazilian Embassy.
Earlier in the day, Slovak Agriculture and Rural Development Minister Gabriela Matecna (a Slovak National Party/SNS nominee), Health Minister Tomas Drucker (a Smer-SD nominee) and State Veterinary and Food Directorate general director Jozef Bires reported at a joint press conference that Slovak veterinary inspectors have found Brazilian meat tainted with salmonella in Bratislava.
"As much as 21,000 kilograms of this spoiled Brazilian meat was imported into Slovakia via the Netherlands and Poland. Our veterinary inspectors immediately ordered this meat to be withdrawn, as it had been distributed to as many as 54 restaurants throughout the country. Considering the serious nature of this situation, I decided along with Minister Drucker to appeal to Slovak consumers to remember that we have only one state of health, so we should invest in it, instead of looking only at prices," said the agriculture minister.
As part of preventive measures, the Slovak Agriculture Ministry immediately halted the sale of Brazilian meat in the country.