Economy
Bulgartransgaz and Eustream Inks Memorandum on Balkan Gas Hub and Eastring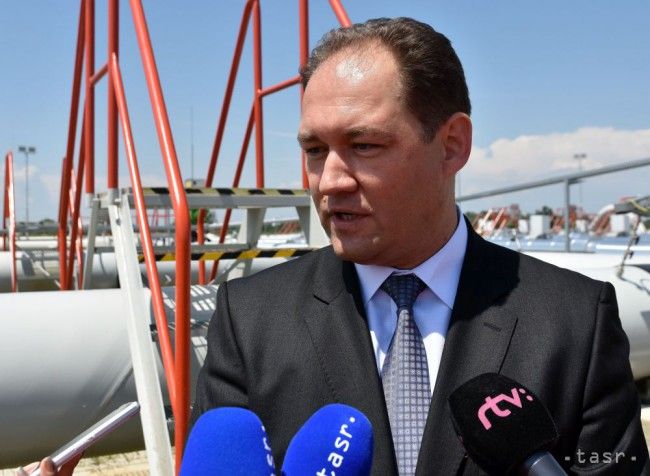 Bratislava/Sofia, November 4 (TASR) – Slovakia and Bulgaria will cooperate closely in preparing two gas projects that are important for the energy security of central and south-eastern Europe, according to a Memorandum of Understanding signed between Bulgartransgaz and Slovak gas transport company Eustream in Sofia on Friday.
The memorandum focuses on the development and implementation of the Balkan Gas Hub project which will be carried out in coordination with the Eastring project.
According to Eustream spokesman Pavol Kubik, the aim of the planned Balkan Gas Hub project in Bulgaria is to provide European customers with non-discriminatory access to a wide range of natural gas sources. In order for this to happen, it's necessary to provide the new gas hub with sufficient gas infrastructure. Both companies concurred in the memorandum that as regards the interconnection of the gas hub with western Europe, the Eastring pipeline will be given the priority.
"We agreed that joint analysis and technical solutions for the Balkan Gas Hub project will be closely coordinated with the Eastring project. I see this as confirmation of the two companies' strategic partnership in implementing projects that will strengthen the gas supply security in central and south-eastern Europe," said Eustream general director Rastislav Nukovic.
According to Kubik, the memorandum on coordinating the two projects (Balkan Gas Hub and Eustring), which was signed in Sofia earlier in the day, follows the memorandums signed between Eustream and Bulgartransgas at the gas company level in June and at the inter-governmental level in July.
The dual direction Eastring pipeline is a joint project of Slovakia, Romania, Bulgaria and Hungary with a planned capacity hovering at around 20-40 billion cubic metres of gas per year. Slovakia has been pushing for the implementation of the Eastring project for a long time, arguing that it should contribute towards energy security and the diversification of gas supplies to Europe. The project should involve gas from the Caspian region, with a corridor prepared for transporting the commodity from south-eastern Europe to western Europe. This should significantly contribute towards integrating gas markets.
Kubik further stated that the company, along with its foreign partners, are about to finalise documents necessary for submitting an application for the European Commission grant regarding the feasibility study of the Eastring project. Based on the results of the study, a decision on the implementation, tracking and other parameters of a new gas pipeline will be adopted.