Economy
Cabinet Looking to Create 1,225 New Jobs in Sobrance District by 2020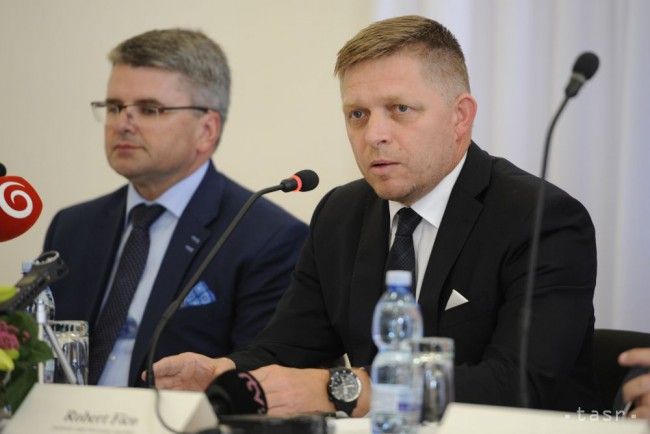 Sobrance, August 23 (TASR) – The Cabinet at its away-session in Sobrance (Kosice region) on Tuesday approved an Action Plan for the development of Sobrance district that is aimed at tackling unemployment.
The plan is to reduce the unemployment rate by creating 1,225 new jobs by 2020.
"We assume that the total financial investment will amount to €53.4 million from public resources and €15.4 million from private resources. We've also approved a [local] contribution worth €2.505 million that the Finance Ministry must allocate. The plan to create 1,225 new jobs by 2020 is thus very realistic," said Prime Minister Robert Fico after the session.
Fico explained that, for example, €670,000 from the local contribution will go towards supporting the breeding and processing of poultry, with 600 new jobs expected to be created. In addition, seven new social enterprises should be set up in Sobrance and in the villages of Ostrov, Inovce, Ubrez and Velke Revistia (all Kosice region).
[Social enterprises in general are supposed to provide jobs particularly for groups of people who find it difficult to find work for a variety of reasons. They include young long-term unemployed people, the disabled and people living in rural communities. – ed.note]
Moreover, support will be channelled into the construction of facilities for pensioners in Sobrance and the villages of Koromla and Lekarovce (both Kosice region); two sports and leisure centres as well as a spa treatment centre in Sobrance. Some money will be invested in integrated centres of inclusive education and in the Training and Vocational Education Centre at the Secondary Vocational School for Trade and Services in Sobrance.
"The Action Plan isn't being developed from behind a desk in Bratislava but is the result of very close communication between entrepreneurs and local, regional and state administrations," added Fico.
Sobrance district near the Slovak-Ukrainian border has had one of the highest unemployment rates in Slovakia over the long term. The average unemployment rate was 23.9 percent in 2013 and 17.8 percent in 1Q16, while the figures for Slovakia as a whole stood at 14.7 percent and 10.1 percent, respectively.
"Among the specific factors that influence unemployment in the district are its specific location at the fringes of the Schengen area; the specific orientation of the local economy; insufficiently developed regional infrastructure; the lack of a young qualified workforce and an inappropriate range of studies at secondary schools. Conditions for attracting large foreign investors are difficult," states the Action Plan.