Caputova: Accepting Russia's Expansionist Policy Won't Deliver Peace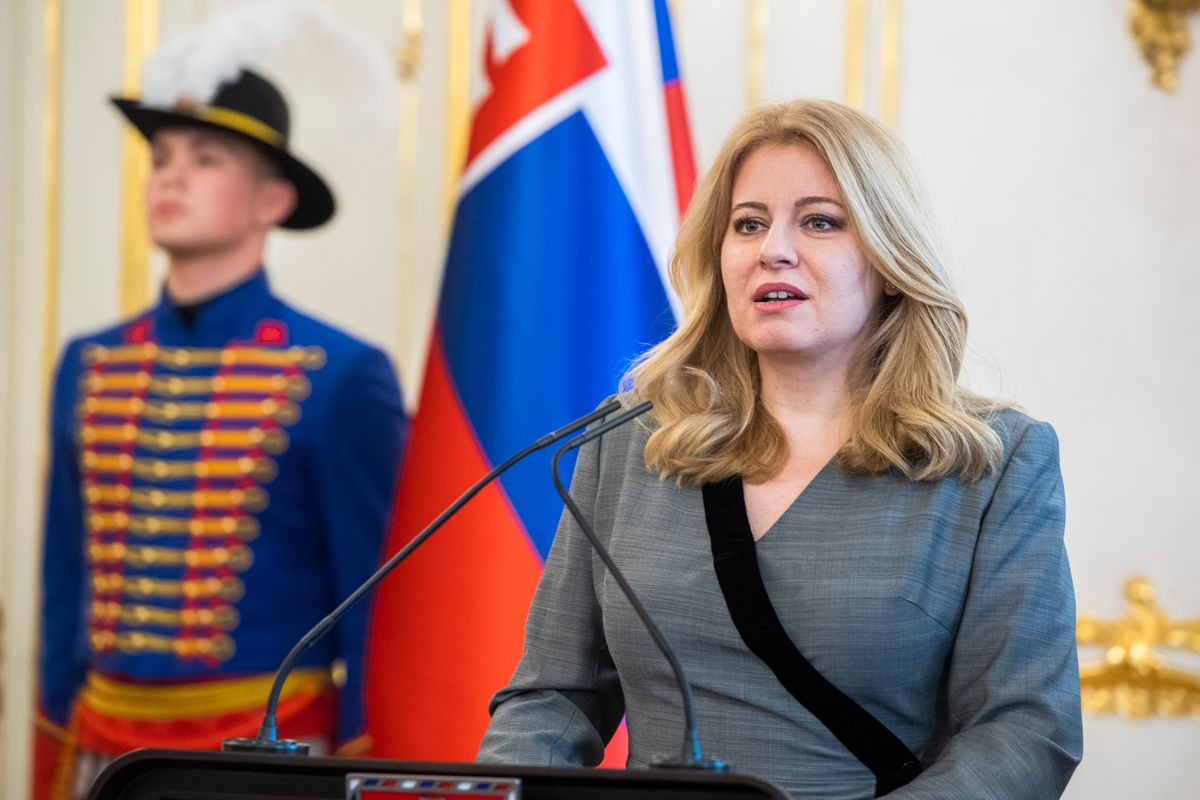 Bratislava, February 24 (TASR) - Delivering a special speech on television on the occasion of the first anniversary of the Russian invasion of Ukraine on Friday, President Zuzana Caputova stated that accepting Russia's expansionist policy will not deliver peace.
"We did not want this war, and to the last moment the West and Ukraine itself tried to prevent it. Our efforts, our actions, must pursue a single goal: the establishment of a just peace. I say this not only as president, but also as a citizen of our country and a mother of two children," Caputova said, noting that peace can be achieved immediately if Russian troops withdraw from Ukraine.
According to the president, the scale and nature of Russia's aggression is completely out of step with the level of European civilisation in the 21st century. She stressed that no pretext and no excuse from the Kremlin can justify the suffering that Ukraine has been subjected to on a daily basis for a year.
Caputova emphasised that rules and international agreements must apply. "Otherwise we would accept the use of brute force and then we have no guarantee that Russia or other aggressors will not attack other countries...," she warned. Responsible politicians, she said, must not turn a blind eye to this.
The president at the same time called on people not to succumb to fear, noting that a clever manipulator is able to recognise what someone else is afraid of and misuse it to his or her advantage. In addition, Caputova denied claims that Slovak soldiers should be deployed in Ukraine. "We have said very clearly from the beginning that as long as the Russian aggression continues, no NATO state, including Slovakia, will send its troops to Ukraine. Politicians who say otherwise either do not understand how the Alliance works or are deliberately lying," she remarked.
As for Slovakia's help for Ukraine so far, Caputova opined that ordinary Slovaks along with NGOs, Churches and the private sector have shown Slovakia's "human face".
According to the president, Slovaks will be able to cope with difficult times and crises if they continue to remain calm and level-headed, follow the truth and don't succumb to fear, lies and manipulation.