Caputova: Strengthening Air Defence of NATO's Eastern Flank Slovakia's Priority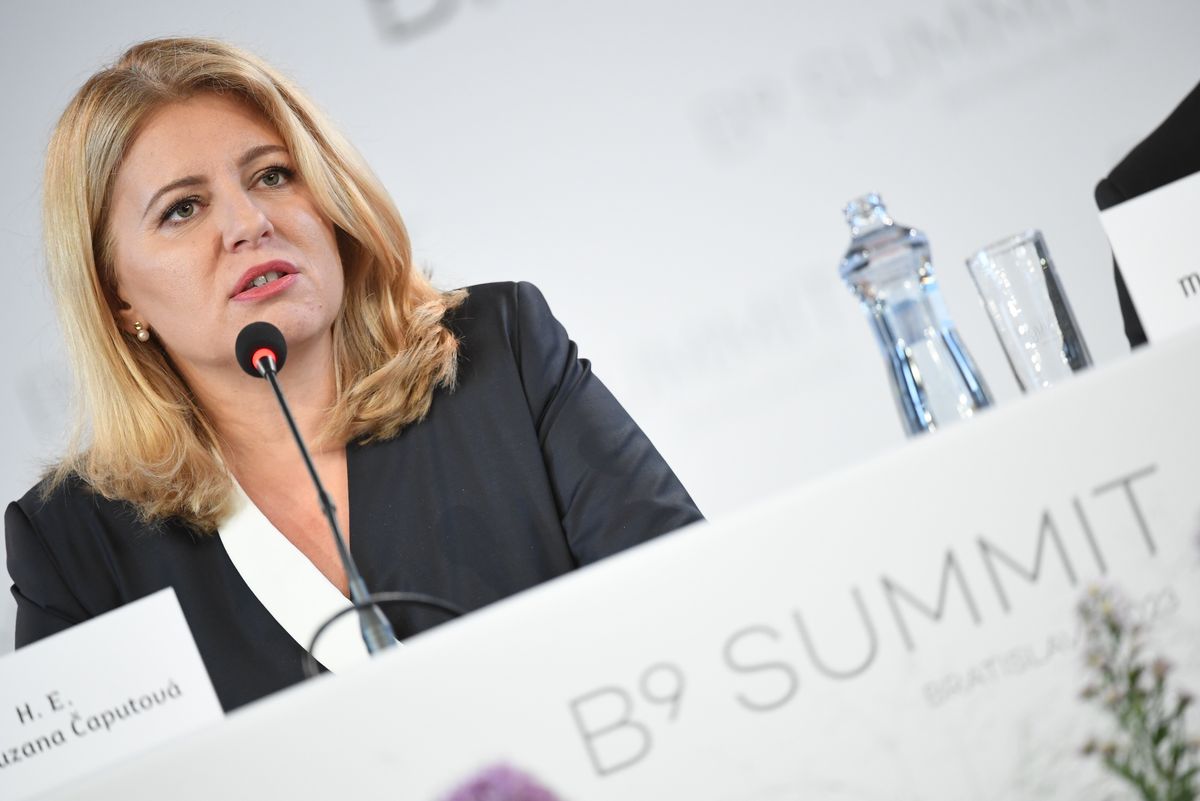 Bratislava, June 6 (TASR) - Slovakia's priority is to establish a mechanism to ensure the strengthening of the air defence of NATO's eastern flank, President Zuzana Caputova said at the summit of Bucharest Nine (B9) countries in Bratislava on Tuesday.
The president said that the goal of all B9 leaders is peace in Europe, which is threatened by Russia's aggression in Ukraine.
According to Caputova, the leaders of the B9 countries do not consider Ukraine's potential membership in NATO as an expansion of NATO towards Russia, but as providing guarantees to the existing members of the Alliance that Russia will not devour other states in its neighbourhood with its expansionism.
Caputova noted that Ukraine had been promised NATO membership in 2008. The B9 countries are in favour of strengthening political relations with Ukraine, she said.
The aim of the summit in Bratislava was to agree on a joint approach of the nine countries before the upcoming NATO summit in Vilnius, the president claimed, adding that the B9 leaders also discussed the development of the war in Ukraine. Caputova at the same time praised the fact that Ukrainian President Volodymyr Zelenskyy, who joined the presidents at the summit remotely, brought them up to speed regarding the latest developments.