Economy
Central Europe's Largest Job Fair Opens in Nitra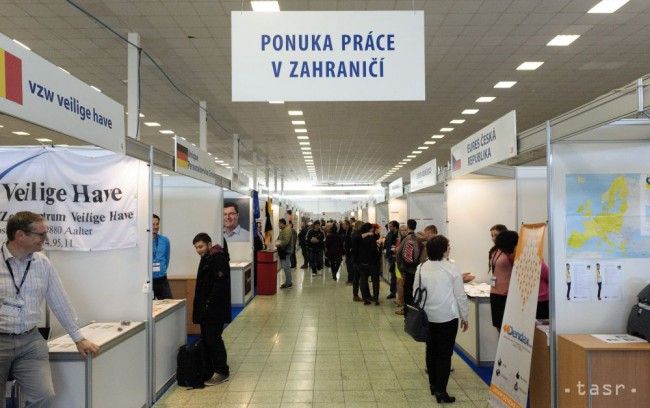 Nitra, April 26 (TASR) – The sixth JOB EXPO, the largest job fair in Central Europe, was opened at the Agrokomplex fair site in Nitra on Tuesday, presenting more than 30,440 jobs offered by over 200 employers from Slovakia and abroad.
"Around 45,000 applicants were seeking jobs at the exhibition last year, with more than 2,000 labour contracts being signed directly at the fair," said Labour, Social Affairs and the Family Centre (UPSVaR) director Marian Valentovic.
The two-day fair features 165 Slovak employers and 42 foreign companies; state and non-state labour consultancy firms, providing information on the Slovak and European labour markets; and education agencies offering advisory and testing services, including tests into soft skills, such as language and PC skills, and personality profiles. The 18th International Job European Job Days 2016 are part of the event as well.
According to the Labour, Social Affairs and the Family Minister Jan Richter (Smer-SD), employment is one of the Government's priorities for the next four years. The Government wants to create 100,000 new jobs and reduce unemployment below 10 percent, he noted.
"Our goal isn't driving people away from labour offices, but motivating them to go to work. If someone is offered a job corresponding to their education and skills and they refuse it two or three times, we'll have to deal with this … in legislative terms, said Richter.
Another problem is being represented by people with distrainment warrants imposed on their wages. "There are thousands of them, they are not interested in standard jobs, as the they earn is immediately seized by a bailiff. A solution is needed to motivate them to have standard jobs, not work illegally," said Richter.