Video
CHŁOŃ: "Membership in European Union has changed us"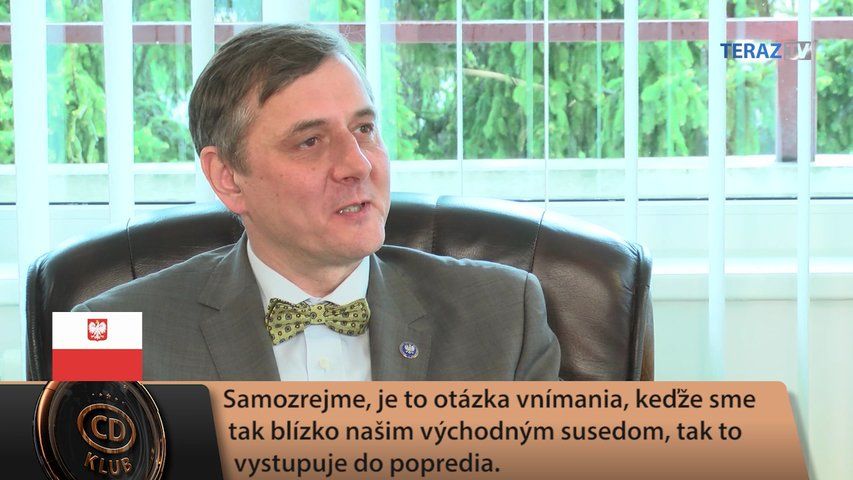 Bratislava, May 22 (TABLET.TV) – V4 group has from various sights the same power as Germany or France together. We are more ambitious, thinks Tomasz Chłoń, special and authorized Ambassador of Polish Republic in Slovak Republic, whom Pavol Demew invited to programme CD klub.
The former Minister of Foreign Affairs Pavol Demes presents in a programme CD klub the life of diplomats in Slovakia, their experience with Slovak people and the opinion about our country.