Economy
Danko: I'll Prepare Bill to Scrap Special Levy for Retail Chains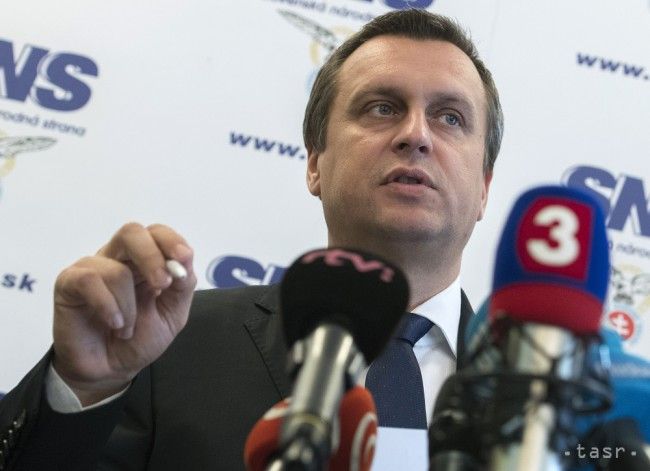 Bratislava, April 2 (TASR) – Parliamentary Chairman Andrej Danko (Slovak National Party/SNS) on Tuesday stated that he'll prepare legislation to scrap a special levy for retail chains in force as of January, which was earlier suspended via an injunction by the European Commission.

At the same time, Danko vowed to ask the new finance minister, who'll succeed Peter Kazimir (Smer-SD) after his appointment as central bank governor in June, to perform stricter tax inspections at retail chains.
"I'm going to prepare a legislative proposal in the next few minutes to scrap the levy. I'll do it so that I can laugh tomorrow looking as to whether prices will go down," said Danko, adding that he had informed neither Prime Minister Peter Pellegrini (Smer-SD), nor coalition partners Smer-SD and Most-Hid about the planned move.
Danko noted that the state has a reserve of €50 million for farmers and food producers to compensate for the loss of income from the levy.
According to Danko, Brussels is uneasy about the fact that a Slovak retail chain hasn't been subject to the levy that had to be paid by others with foreign ownership. It would be possible to change this by inserting a single sentence in the original law, said Danko, adding that he won't do this, however.
"I won't do it partly because I honour Slovak sellers and I want to protect them," he said.
Agriculture Minister Gabriela Matecna (an SNS nominee) earlier on Tuesday reported that the ministry obtained information from the Commission that it was imposing an injunction on the special levy and will start examining it.
"The effects of the special law for retail chains will thus be postponed. Retail chains will pay no money to Slovak farmers or food producers. It takes years for the European Commission to make decisions in the case of problems such as dual food-quality standards or unfair practices by retail chains. However, when a levy is concerned and the Commission is protecting the large, rich and strong, it's able to send a reaction to Slovakia in an incredible three working days. No reasoning from the Commission is available to us as to why it is doing this. The Commission takes its time if consumers are concerned, but it's very prompt if rich firms are at stake," claimed Matecna.