Danko: SNS Saying Absolute 'No' to Hybrids and Chaos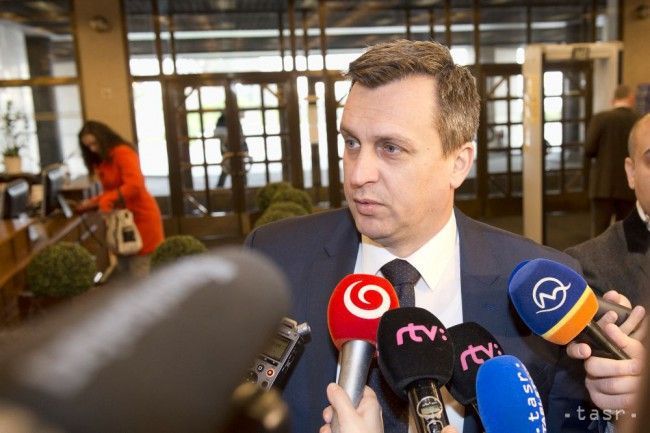 Tomasov, March 12 (TASR) – Following short talks with Smer-SD earlier this week, it seems that the Slovak National Party (SNS) would be able to pursue its rightist policies even in a coalition with this social-democratic party, SNS chairman Andrej Danko told journalists after his party's congress in Tomasov (Bratislava region) on Saturday.
According to him, only the caucuses of SNS, Smer-SD, Most-Hid, Freedom and Solidarity (SaS) and Siet appear to be really operational.
"So far, only Smer-SD and SNS have shown political ability to hold talks [on forming up a government]," said Danko. At the same time it would be a waste of time to create hybrid coalitions composed of entities that barely know each other, while they're only pointing accusing fingers at each other, added Danko in reference to certain political parties on the Right.
It seems that only SNS and Smer-SD would be able to guarantee a stable government, he said. When asked whether this statement should have been understood as a definite 'no' to a rightist government, Danko said that this means an absolute 'no' to any hybrids and chaos.
He added that he's a politician with rightist elements, but SNS would rather opt for a caretaker government than choosing "destruction".
According to Danko, certain parties that are a mere product of rebellion and despair, at the same time lacking proper programmes, have made it into Parliament in the last week's general election. "These parties want to assume responsibility for the country, but they don't know what to do with it," said Danko.
If the current post-election talks with Smer-SD aren't successful, SNS will approach President Andrej Kiska to appoint a caretaker government instead, stated Danko.
Meanwhile, a centre-right coalition headed by Freedom and Solidarity's (SaS) Richard Sulik would be anything but compact, believes Danko.
"There are many hybrid groupings, and their behaviour can't be predicted even by a fortune-teller. I think that some of them don't even know what they'll do in one second," said Danko, adding that the possibility of a fresh election now also seems to be quite realistic.