Economy
Ersek and RegioJet Don't Agree, Latter Dropping Bratislava-Kosice Route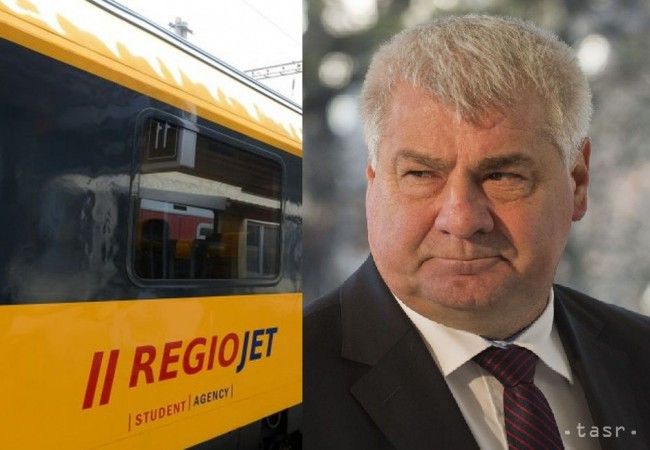 Bratislava, January 11 (TASR) – The Transport and Construction Ministry didn't come to an agreement with private carrier RegioJet at its meeting on Wednesday, and the Czech company will therefore stop serving the Bratislava-Kosice rail route as of January 31, TASR learnt on the same day.
"We'll do our best to ensure that passengers don't feel this change and that there will be enough seats for everyone who wants to travel by train on Slovakia's main rail route," said Transport Minister Arpad Ersek (Most-Hid) in a statement.
As RegioJet's requirement to subsidise its trains would mean an additional burden on the Transport Ministry's budget, the minister decided to reject the private carrier's demand.
"Although we regret this, we're dropping the route," RegioJet spokesman Ales Ondruj told TASR. As free rail travel is available only for state-subsidised express trains, it's impossible for commercial carriers to operate on this route, he added.
"However, we've heard from the ministry that RegioJet forms an important part of the transport system in Slovakia," he added, noting that the company will continue to operate other routes in the usual way, strengthening mainly the Kosice-Prague rail route.
Last week, RegioJet announced that it would stop serving the Bratislava-Kosice route in reaction to the recent reintroduction of state-run InterCity trains, with another factor being free rail travel for pensioners and students, which has been in place since late 2014.
According to the private carrier, the situation could have been resolved by changing the system of free rail travel so that commercial operators would be able to provide their passengers with free-of-charge tickets as well. RegioJet proposed that the state should pay the company at least half of the subsidies that it provides to ZSSK as compensation for free train travel for students and pensioners. The rest would have been paid by RegioJet.