Economy
European Commission Unblocks 4 Operational Programmes for Slovakia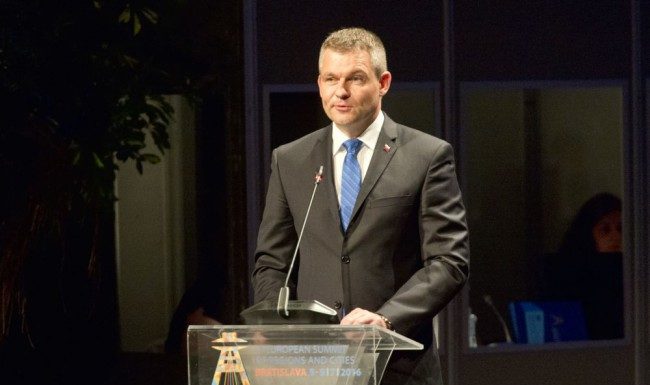 Bratislava, November 18 (TASR) – The European Commission (EC) has unblocked four operational programmes that have been suspended for Slovakia, TASR learnt from Office of Vice-premier for Investments and Informatisation Peter Pellegrini on Friday.
In particular, these programmes are the Operational Programmes Information Society (OPIS), Research and Development, Health and Welfare and the Bratislava Region. Almost €0.5 billion will thus arrive in Slovakia after all. "The office was actively negotiating with the parties concerned and seeking solutions in its discussions with the European Commission. The state budget will not feel a loss thanks to this," stated Pellegrini. The steering authorities in charge of the aforementioned operational programmes can thus submit the final applications for payments, added Pellegrini.
The operational programmes were blocked because of various flaws, or incorrectly set mechanisms. In order to prevent payments from being blocked in the future, the Government tasked Pellegrini's office with the crisis management of the given steering authorities. "In practice this means that the office will approve, monitor and assess the so-called binding plans. These plans will be binding for ministries and will apply to signing contracts, drawing and achieving results in the field of structural funds," explained officials of Pellegrini's Office.
Steering authorities, i.e. the ministries, will have to stick to these plans. If they fail to do so, Pellegrini's office can take over temporary administration of them, "as long as they take remedial measures," said Pellegrini.