Economy
Fico: Bratislava to Host Consumer Summit in mid-October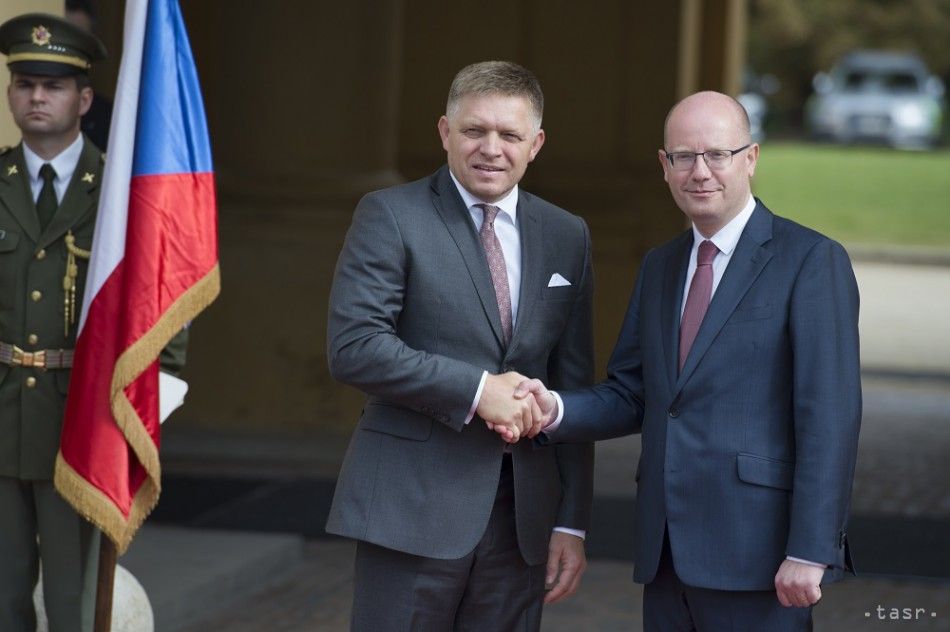 Bratislava/Lednice, September 4 (TASR) – A consumer summit that will mainly focus on double quality standards of food and unfair trading practices should take place in Bratislava in mid-October, stated Slovak Prime Minister Robert Fico (Smer-SD) at a press conference on Monday.
Fico was speaking after a joint session of the Slovak and Czech Cabinets at Lednice Castle in the Czech Republic, with Czech Prime Minister Bohuslav Sobotka also in attendance.
"A very important message is that Slovakia and the Czech Republic want to continue their intensive combat against dual quality food within the European area. Sometimes there's a need to take more serious action than just visiting the Brussels headquarters and meeting the European Commission president [Jean-Claude Juncker]. We've agreed on jointly initiating a consumer summit in Bratislava in mid-October," said Fico, adding that the two countries want to invite relevant European commissioners, representatives of relevant committees from national parliaments and the European Parliament as well as important European and national consumer institutions.
"We want to make it clear that these days it's not only a matter of foodstuffs; it's also about construction materials and drug products. For us dual quality isn't a legal problem; for us it's a serious political problem – a problem of a double approach towards EU citizens. We refuse to eat, drink and use second-class products. We want the same quality of products as any other country in the EU," he said.
According to Sobotka, the issue of double quality standards for foodstuffs has become part of the European agenda. "I'm convinced that the summit in Slovakia, if organised rapidly, will help us to keep pace with finding a solution to the issue. It will be a good place where the EC will be able to present its specific plans, a place where representatives of the EP and individual member states will be able to comment on them," said Sobotka, adding that the summit might help to find specific solutions to the issue.
Meanwhile, the two prime ministers also agreed on joint support in terms of hosting the headquarters of prestigious European agencies due to be moved out of London after Brexit. Slovakia is aiming for the European Medicines Agency (EMA), while the Czech Republic is seeking to host the seat of the European Banking Authority (EBA).