Economy
Fico: Cabinet Eyeing Unemployment Rate of Less than 7 percent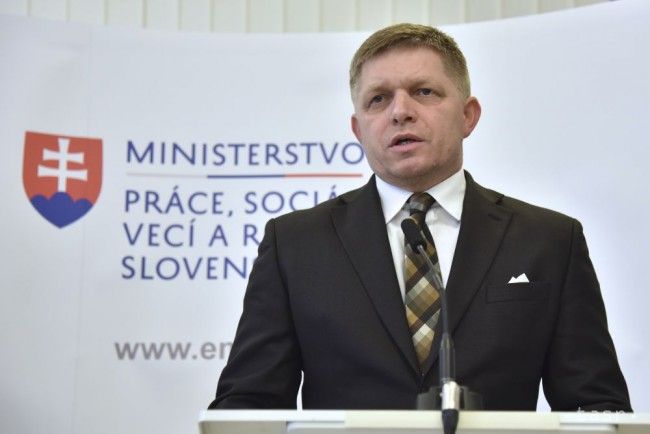 Bratislava, May 19 (TASR) – The Government is looking to cut the unemployment rate in Slovakia to below 7 percent post-haste, said Prime Minister and Smer-SD party chairman Robert Fico at a press conference on Friday.
"Our strategic goal is to reach, as soon as possible, an unemployment rate that starts with the numeral 6. This brings us close to a situation in which everybody who wants a job manages to land one," said the premier.
Seasonal work, the inflow of investments, and robust economic growth should all aid in meeting the objective. "I believe that 2017 will see the lowest unemployment rate in our modern history," he said.
As announced earlier in the day, the unemployment rate dipped to 7.74 percent in April. It was thus the closest yet to the 7.36 percent recorded in August 2008.
Both the economic growth and policies pursued by the Government have worked to reduce the rate, according to Fico. The measures primarily target the long-term jobless, as well as both young people and people aged 50 or above who are out of work.
"As far as people up to 25 years of age are concerned, their unemployment rate went down by 59 percent between 2012 and April 2017," said Fico.
In addition, the number of people who'd been jobless for 12 or more months shrank by 4,000 in April alone.
"Clearly, the measures are effective. The [Labour, Social Affairs and the Family] Ministry hasn't let up in its efforts and has supported concrete projects," said Fico.
On the other hand, the shortage of a qualified workforce remains a headache. "We want to focus on people who do want to work. Many aren't interested in taking up a job," said the premier.
"It's no longer about how to reduce the unemployment rate. Instead, now we're struggling to ensure enough of a qualified labour force," said Fico.
Earlier in the day, the governing coalition discussed measures that should make up the coalition's planned joint social package. "Just as we [Smer-SD] have come up with a slew of measures regarding the Labour Code, similar proposals in social policy have also been made by our coalition partners. We treat their proposals with the utmost seriousness," said Fico.
The co-governing Slovak National Party (SNS) and Most-Hid have met representatives of municipalities and employers to discuss the introduction of the so-called 13th salary.
"We've agreed that as soon as the technicalities of the measures are agreed on, we'll hold a meeting of the Solidarity and Development Council to review the measures. We're looking to launch the legislative process this autumn," said Fico.