Economy
Fico: Quality of Cooperation between Gov't and ZMOS Exceptionally High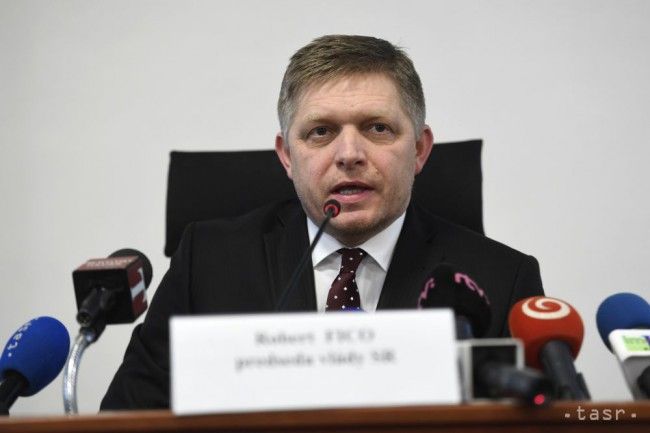 Bratislava, May 9 (TASR) – Cooperation between the Slovak Government and the Slovak Towns and Villages Association (ZMOS) is of excellent quality, stated Prime Minister Robert Fico (Smer-SD) after meeting ZMOS chairman Michal Sykora and Agriculture and Rural Development Minister Gabriela Matecna (a Slovak National Party/SNS nominee) on Tuesday.
"This is due to the fact that we've been communicating over the long term and we don't neglect any matters," said Fico, adding that the partners at the meeting carried out a stock-taking of their jointly set commitments.
Moreover, the three partners also inked a memorandum on raising funds to support public-private partnerships (PPPs), according to which the initially allocated €200 million will be boosted by another €60 million.
"The memorandum allows us to set up a road map concerning the implementation of major operational programmes aimed at rural development," said the premier.
The extra funds are conditioned by the successful drawing of two other EU programmes – the Integrated Regional Operational Programme (IROP) and the Rural Development Programme (RDP).
Sykora welcomed the signing of the memorandum as well. "Today we continued in a series of talks with the prime minister and the government member on how to address issues faced by local municipalities," said the ZMOS chairman.
Sykora further praised cooperation with the Government and highlighted the partnership dialogue. "As far as we're concerned I can say that negotiations are always held in a matter-of-fact manner. Moreover, we're always looking for solutions, not for excuses," he said, adding that the most important value nowadays is stability in the financing of local municipalities.
Fico further stated that the next 28th ZMOS session due to take place next week will be devoted to talks on implementing the set agreements. "These are mainly agreements on the implementation and use of funds from a number of operational programmes. Whether it's the rural development programme or the integrated operational programme, we want to make clear commitments vis-a-vis towns, villages and mayors regarding the fact of how these operational programmes will be developed and what exactly we want to do in order to ensure the drawing of funds to the greatest extent, so that towns, villages and the Slovak countryside can benefit from it as much as possible," said the prime minister.