Fico: Smer to Propose Snap Election on May 20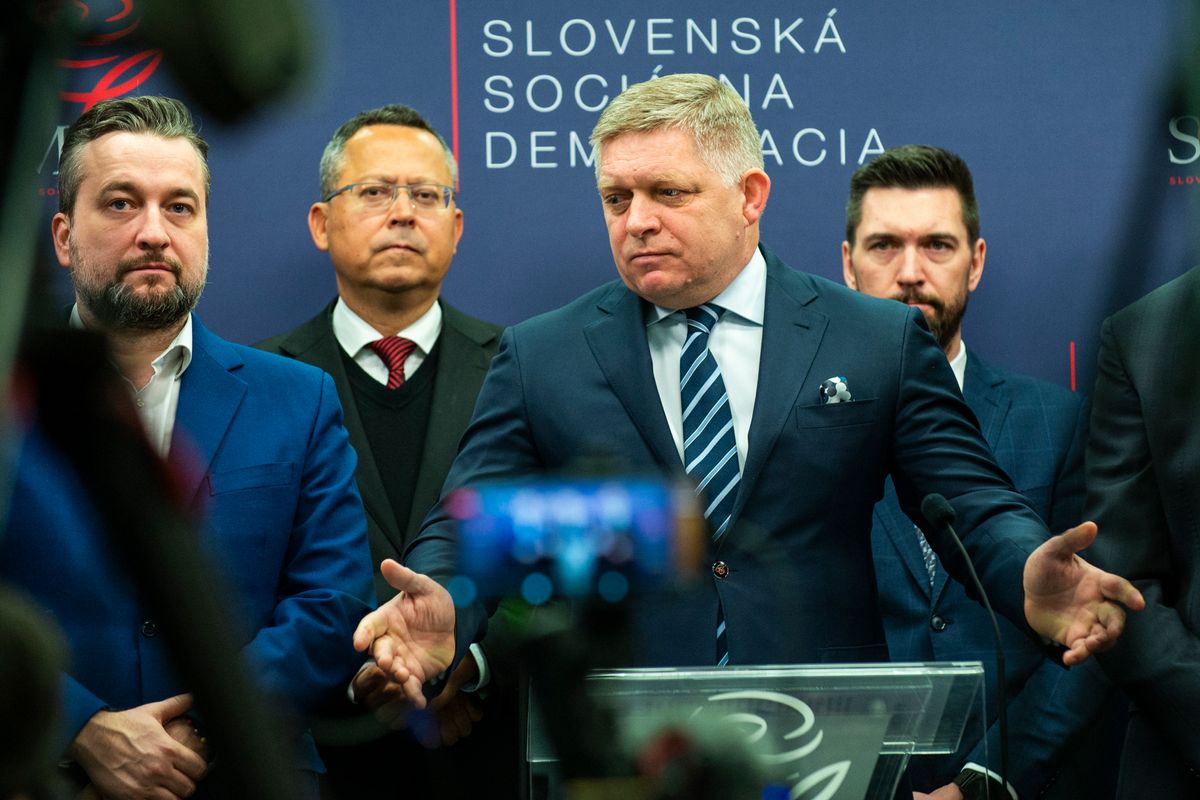 Bratislava, January 25 (TASR) - Head of the opposition Smer-SD party Robert Fico stated at a press conference on Wednesday that his party will propose that a snap general election should take place on May 20, at the same time voicing his disapproval of an early election term in September.
"May 20 is ideal for everyone because the new government could focus on drawing up a new state budget, which must undergo radical changes, in the summer. The summer could also be used for talks on a new government manifesto," said Fico. According to the ex-premier, even a snap general election term in June would be too late. On this note, he remarked that the government of Eduard Heger lost the support of Parliament in late 2022.
Should the proposal for an election term on May 20 fail, Smer-SD will support other proposals aiming at a term before June 30, claimed Fico .
Parliament on Wednesday approved an amendment to the Constitution introducing a new option on shortening the electoral term. Fico lambasted the fact that this option doesn't involve a referendum. The Smer head pointed to an article in the Constitution stating that the people are sovereign of state power in Slovakia and that the public exercises that power either through elected representatives or direct means. "For us, a referendum is a sacred right of the people," stressed Fico.