Economy
Fico: We Want Good Figures to Be Reflected in Higher Living Standards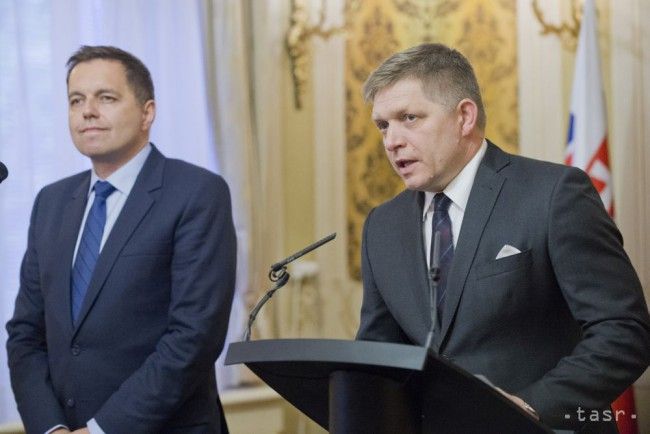 Bratislava, April 25 (TASR) – The falling public debt and the drop in the public finance deficit last year are testimony to the Government's responsible policies, said Prime Minister Robert Fico (Smer-SD) on Tuesday.
The positive developments should also be translated into measures aimed at increasing living standards in Slovakia, he said, signalling policies to improve the standing of employees.
"This is clear proof that, along with the falling unemployment rate and rising employment rate, we're successfully rewriting the history of the Slovak economy," said the premier.
"The figures, which have been confirmed by Eurostat, are evidence that Slovakia is being governed by a coalition that is pursuing responsible policies and is committed to ensuring that positive figures are also reflected gradually in a higher standard of living," said Fico.
In addition, Slovakia is well-placed to become part of the EU's new integration processes, which would ultimately secure the country a place in the EU's new 'core', envisaged to bring together countries with sound public finances, said Fico. Slovakia would also become increasingly attractive to foreign investors, he added.
Fico heralded his plan to announce changes to the Labour Code on May 1. These will concern bonuses for working at night and at weekends, as well as the minimum wage as such.
Finance Minister Peter Kazimir (Smer-SD) concurred that 2016 was a good year for Slovakia. "We have the lowest deficit ever, the lowest debt in five years. We're pleased about developments on the labour market, and we also have the lowest unemployment rate ever. None of that can be taken for granted. The results are better than we expected," he said.
GDP growth equalled 3.3 percent in 2016. The average unemployment rate for the whole of 2016 amounted to 9.48 percent, meaning a drop of 2.02 percentage points from 2015. In March 2017, it fell further to 8.04 percent.
Meanwhile, the budget deficit stood at 1.68 percent of GDP in 2016, below the expected level of 1.93 percent. The state debt dropped to 51.94 percent of GDP in the same year.