Economy
FinMin: Slovakia's GDP Growth to Decelerate to 2.4 percent Y-o-Y in 2019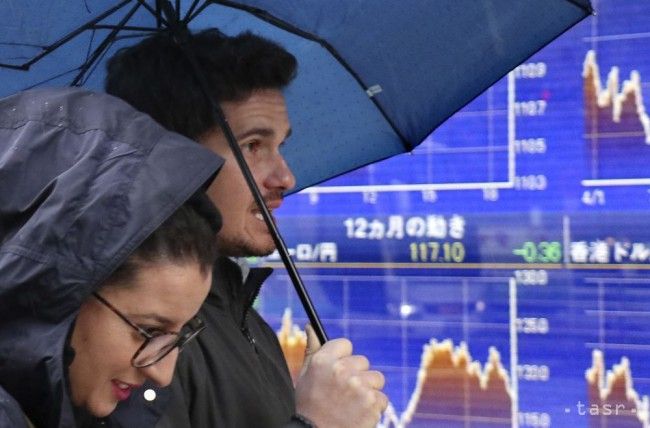 Bratislava, September 19 (TASR) – Slovakia's GDP growth is expected to decelerate to 2.4 percent year-on-year in 2019, according to the latest prognosis released by the Finance Ministry on Thursday.

An earlier prognosis in June counted on 3.5-percent growth y-o-y in 2019, following the 4.1-percent increase seen in 2018.
"Relatively weaker prospects among our trading partners will squeeze Slovakia's labour market, resulting to a decline in household consumption," stated the ministry's Institute of Finance Policy (IFP).
IFP has also revised the outlook for Slovakia's GDP growth in 2020 from 3.4 percent y-o-y to 2.3 percent, pointing to an expected stagnation in the falls in unemployment seen in recent years, which will be translated into a deceleration in salary growth.
A no-deal Brexit and a relatively more pronounced economic slowdown in the eurozone pose other key risks before an expected surge in 2021 in Slovakia related to mounting production at Jaguar Land Rover in Nitra and a predicted acceleration in investment and government consumption towards the end of the EU-fund programme period.
The unemployment rate is expected to reach its lowest-ever figure of 5.8 percent at the end of 2019, while it should continue to fall, albeit only moderately, until 2022 to 5.7 percent.
The average nominal salary will increase by the highest amount since the crisis a decade ago in 2019 – by 7.4 percent, mainly due to a more than 12-percent salary hike in the public sector, while salaries in the private sector should go up by 6 percent, as they did last year.
Meanwhile, overall salary growth will decelerate to 5 percent on an annual basis in the next few years, with a slowdown to be seen especially in industry.
Consumer prices are expected to increase by 2.5 percent y-o-y in 2019, as they did in 2018. Inflation is predicted to slightly decelerate in the next couple of years to 2-2.3 percent.