Economy
Food Prices in Slovak Outlets were Dropping in 2015, Only 10 Items Up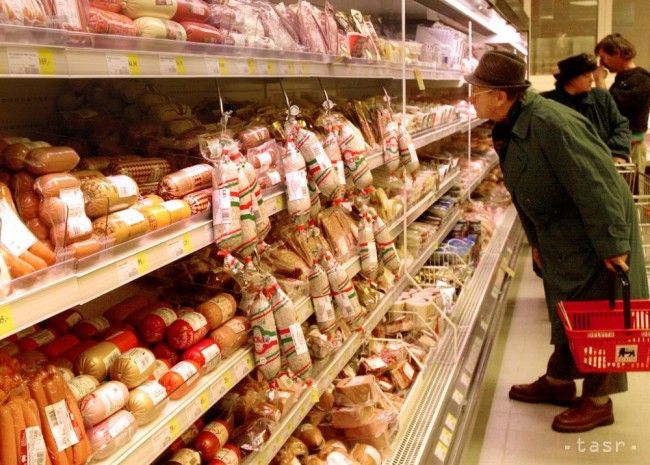 Bratislava, March 4 (TASR) – Milk chocolate, chuck beef and sour milk were the foodstuff items that posted the most significant price growth in Slovakia last year, according to the latest price chart listed by Postova Banka analysts based on Slovak Statistics Office data.
Only 10 items from the basket of 38 foodstuffs and beverages reported increases in 2015. Last year was marked by a drop in consumer prices not only in Slovakia, but also in most of European economies, with the biggest price drops being posted in October 2015. "Prices of selected foodstuffs in outlets copied last year's inflation development in Slovakia," stated bank analyst Dominika Ondrova.
Prices of plain rolls, beer and wine did not change in 2015. Meanwhile, 10 items went up and the remaining 25 were cheaper than a year ago. "People paid more chiefly for a milk chocolate that was 10 percent more expensive than a year ago. The price increase also hit brown bread, going up almost 1 percent. Consumers also paid more for selected kinds of beef, rice and sausages," said Ondrova.
On the other hand, crystallised sugar saw the most significant price decrease, going down as much as 20 percent. "Consumers paid 5-8 percent less for potatoes, apples, pork and the Eidam cheese. Prices of dairy products, such as fresh butter, milk, fruit yoghurts or cottage cheese went down, too," added Ondrova.
However, the bank's analysis showed that Slovaks mostly do not feel the price drop. "Half of Slovaks think that prices of goods and services in Slovakia have grown over the past year. Three percent of Slovaks even have a feeling they have grown significantly," said Ondrova. Only 10 percent of households sensed that prices have declined. "We expect consumer prices to keep on decreasing in upcoming months with the average inflation rate moving just above zero," concluded Ondrova.