Video
GLOBSEC 2016: Opening Speech of H. E. Andrej Kiska, President of the Slovak Republic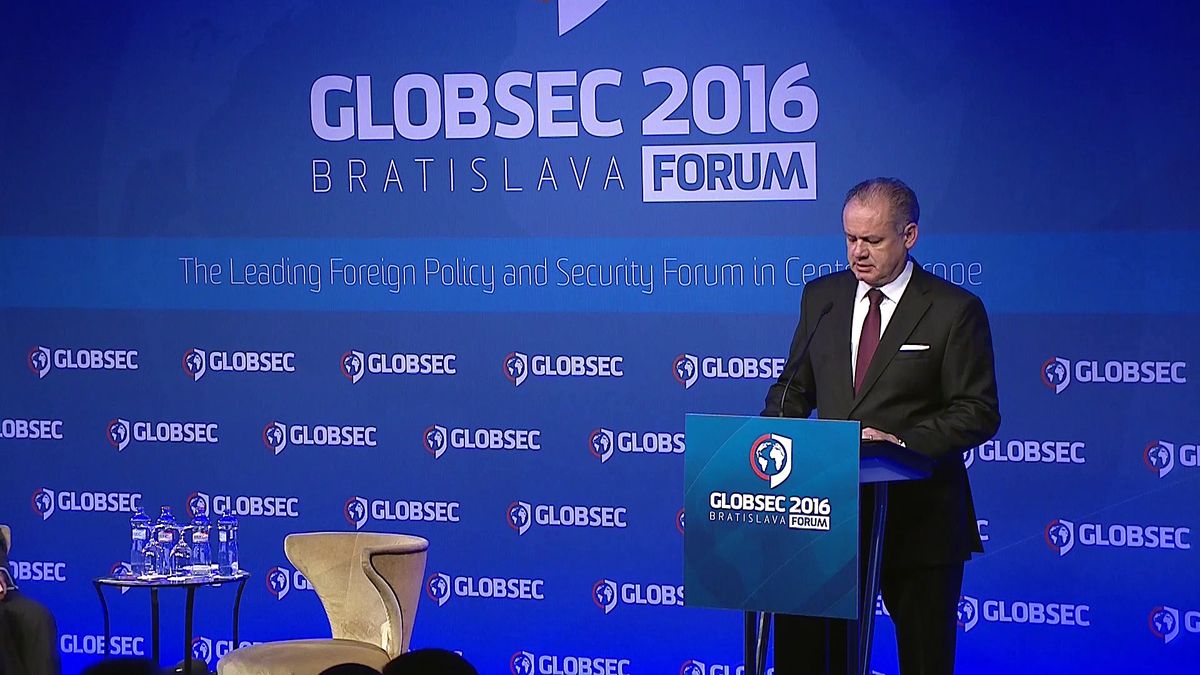 Bratislava, April 15 (TABLET.TV) – Andrej Kiska was elected President of the Slovak Republic in March 2014. For more than 15 years, he held various management positions and conducted business activities.
He founded several companies, the most successful of which were Triangle and Quatro established in 1996. During their existence, these companies provided financial services to more than 1 million people and became the most successful hire-purchase companies in Slovakia.
In 2005 he sold his entire stake in these companies to the VUB bank and decide to devote himself to charity work. In 2006 he founded Good Angel, a non-profit company for whose financing he donated one million euro of his own money. Good Angel helps families with children which have found themselves in financial distress because of a serious, life-threating illness, and has become the most successful non-corporate charity in Slovakia today.
In 2011 he co-founded a Good Angel company Czech Republic.
In 2006, he won the Trend magazine award Manager of the Year, and in 2011 he was awarded the Crystal Wing for philanthropy.