Video
GLOBSEC 2016: The Young Leaders' Program allows thoughtful people being part of decisions in their countries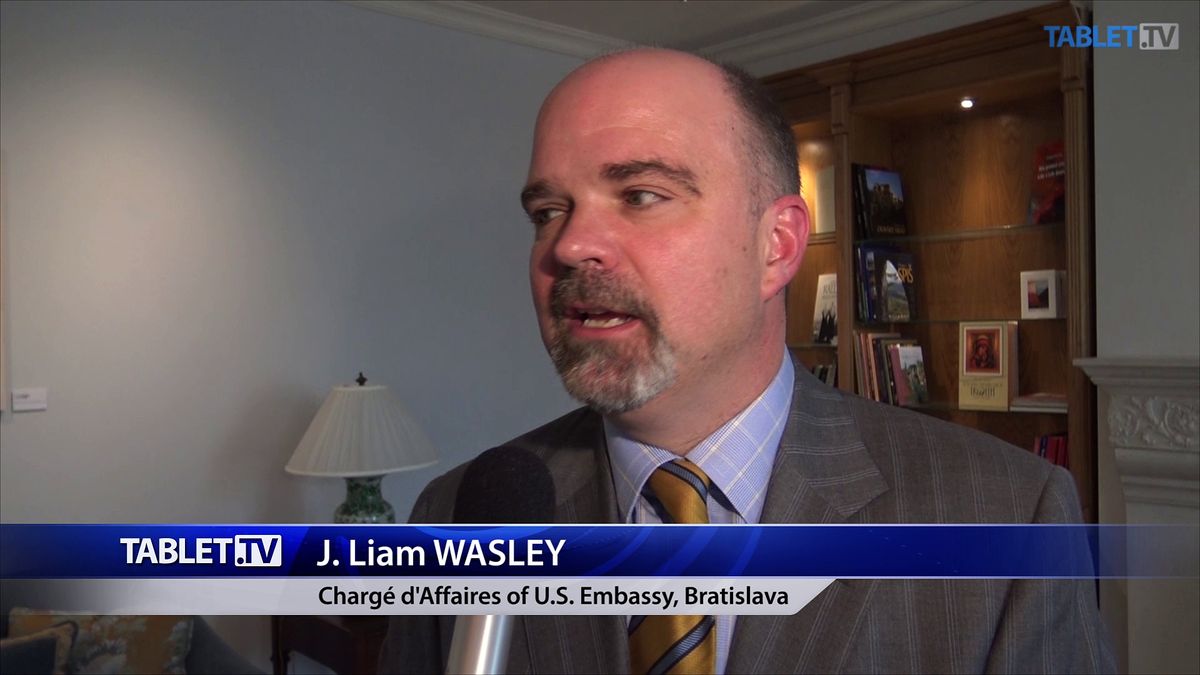 Bratislava, April 17 (TABLET.TV) - J. Liam Wesley assumed charge of the U.S. Embassy in Bratislava, Slovakia, in September 2015.
Before his assignment to Slovakia, he served as Acting Director of the State Department's office of European Union Affairs overseeing U.S. relations with EU institutions. During his tenure, the U.S. and the EU launched negotiations on the Transatlantic Trade and Investment Partnership (TTIP) and forged new cooperation in the areas of counterterrorism and cybersecurity.
Mr. Wasley is a 2012 graduate of the National War College. In 2003-4, he served as a Congressional Fellow in the office of Senator Jay Rockefeller. He is a graduate of Georgetown University's School of Foreign Service and Brown University, in Providence, Rhode Island.