Economy
Hochtief Chief: Slovakia Lacking Concept for Highway Construction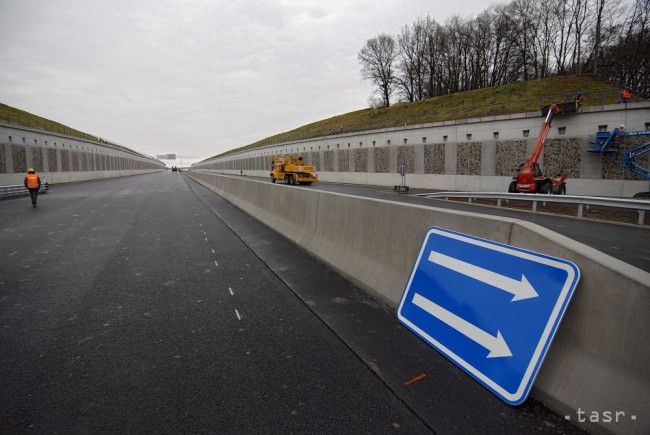 Bratislava, February 23 (TASR) – It's necessary to construct another 1,000 kilometres of motorways and expressways in Slovakia, but the proper general concept of construction and funding is lacking to achieve this, construction company Hochtief SK director Miroslav Beka said on TABLET.TV on Thursday.
"Nothing can be done if construction work goes on for five years and a two-year break follows," said Beka, adding that the situation on the Slovak market is complicated and it can't be ruled out that some companies will have to go into bankruptcy.
"We knew that 2016 wouldn't be ideal, as it was an election year. Nevertheless, we didn't expect that this would also affect 2017. Construction is on a steady decline each month. There's a famine on the market, and if no new tenders are announced, companies will either shut down, or they'll go into contracts at any cost," said Beka.
One limiting factor is the lack of money for a more rapid construction of roads. "The EU funds for transport infrastructure have almost been exhausted. We need at least another €5.5 billion, but the state budget isn't able to cover this," said Beka, adding that solutions could consist in relieving the public-debt brake or opting for PPP projects.
"Investors are ready [for PPP projects]. More demanding construction projects, such as the expressway under [the ski resort] Donovaly (Banska Bystrica region), the Soroska tunnel in central-south Slovakia and the tunnel under the Small Carpathian Mountains near Bratislava, could be solved this way. They'll cost too much money vis-a-vis the state's readiness to go into debt, and I believe that PPP projects could work in these cases," said Beka.
With 700 kilometres of motorways and expressways already constructed, another almost 100 kilometres are currently being built. Complaints have emerged concerning the high price per one constructed kilometre of highway compared to other countries, however. According to Beka, the chief problem is the construction of too many motorway exits and the relocation of engineering networks.
"The construction of exits for every town delays the construction work and sometimes unnecessarily increases the cost," added Beka.