Economy
Imrecze: Individual Failure behind Tax Information Leak Concerning Kiska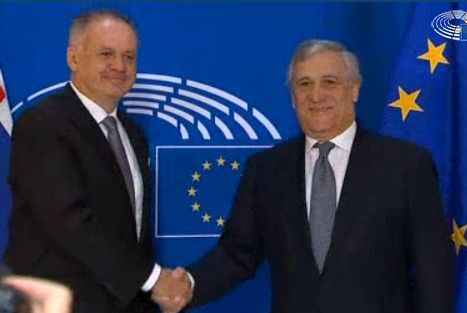 Bratislava, November 6 (TASR) – The tax information leak concerning President Andrej Kiska was caused by an individual failure and not by a systemic error on the side of the Financial Administration (tax office), Financial Administration President Frantisek Imrecze told TASR on Monday.
"It's definitely a failure on the side of an individual and not any systemic defect in the Financial Administration. I really don't know how these individuals were motivated to resort to the offence of violating tax secrets. I'm sorry that things like this happen in our society," stated Imrecze.
Imrecze said that tax officers have very quickly selected a narrow group of people who checked the president's files through the information systems. "The same procedure was followed while examining the case of Economy Minister Peter Ziga [Smer-SD]. We have also identified a narrow circle of people within the systems," added Imrecze. A criminal complaint has been filed in the president's case and one should follow also in Ziga's case.
"I still do believe that 99 percent of the Financial Administration's staff meet their duties in a fair manner and respect tax secrets. We are actually talking about an individual failure. We'll do our best to investigate it. It's very difficult in the case of a physical leak, when somebody copies something and passes it to somebody else," stated Imrecze.