Video
INTERVIEW: Michael HJORTH & Hans ROSENFELDT, Famous Swedish Novelists and Screenwriters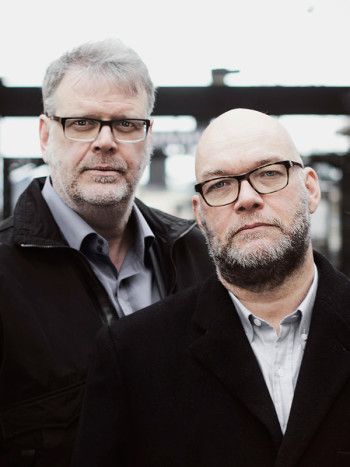 Bratislava, November 9 (TABLET.TV) – The Bratislava Book Fair 2017 is taking place in the capital city of Slovakia from November 9 to November 12.
After last years' successful visit of the Nordic Crime author Samuel Bjork from Norway, the Book Fair will be visited by another popular detective authors. The Swedish couple of screenwriters and writers Hans Rosenfeldt and Michael Hjorth are behind works like Those Who Failed; The Man Who Wasn´t There; Apprentice; The Voiceless Girl or Dark Secrets. Both men made their appearance at the fair on Friday evening.
---
The Book Fair is the only book fair in Slovakia; with a long tradition it is an indispensable part of the autumn atmosphere of the capital city. For publishing houses it is an important form of presentation of their production towards wide public. Due to genre diversity the fair offers a satisfaction for everyone – from fans of non-fiction, romance books, sci-fi, detective stories, children fairy tales to religious literature and poetry. The rich offer of books is complemented by colourful accompanying programme dedicated to books and reading. Visitors can look forward to meetings with popular authors, autograph signing, book christenings, dramatic reading or workshops for children. The Book Fair will be accompanied by exhibition of education and teaching technique Pedagogika aimed at presentation of text books, educational software and school aids.