Video
ISRAELI AMBASSADOR: No Open Conflict in Europe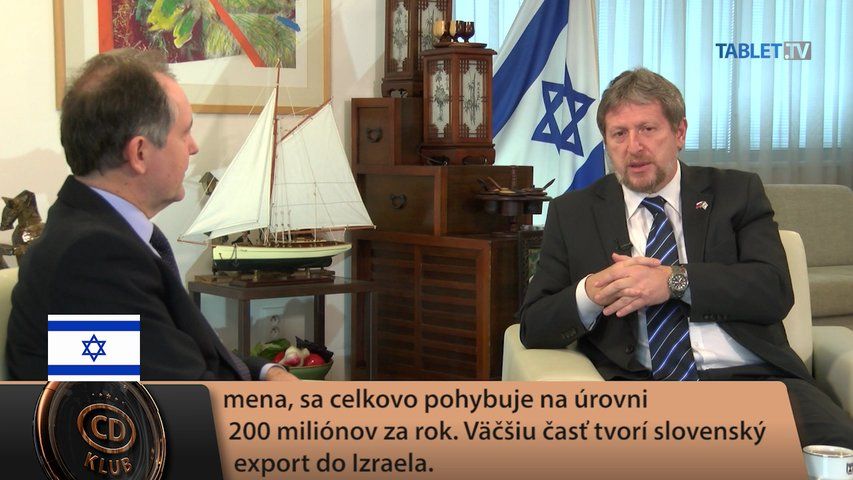 Bratislava, February 26 (TABLET.TV) – His Excellency Alexander Ben-Zvi was born in Ukraine, but he emigrated to Israel in 1971. He is in Slovakia more than four years, he also served to Poland, Latin America and Moscow.
With moderator Pavol Demes they are talking in the residence of the Ambassador about the influence of Jews, who emigrated from Russia to Israel, influence on foreign politics, and about the attitude of Israel to the current Russia.
In Israel there are some groups that still defend Kremlin's attitudes. According to Ambassador, although, Israel has a soaking relationship with the European Union, but the level of relationships with Russia and Ukraine are rather high, as well.