Economy
Jaguar Land Rover Slovakia Launches Recruitment, Offering 1,000 Jobs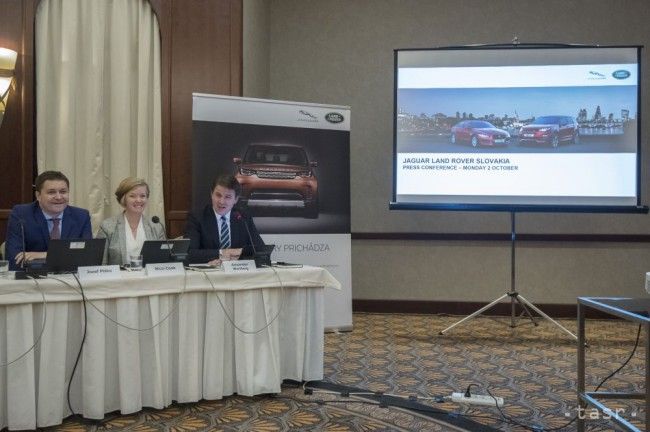 Bratislava, October 2 (TASR) – The carmaker Jaguar Land Rover Slovakia has on Monday officially launched a recruitment campaign within which it is offering 1,000 jobs at its Nitra-based plant, the company's operations manager Alexander Wortberg told a news conference held in Bratislava on the same day.
The list of offered jobs includes over 800 positions for blue-collar workers.
"We'll create 2,800 jobs in total and further thousands of jobs at our subcontractors' plants," said Wortberg.
Over 500 people are already working for the company, either directly at the Nitra plant, or they are undergoing training in Great Britain. The plant's annual capacity will be 150,000 vehicles. "The plant will launch its operation by the end of 2018," said Wortberg.
Jaguar Land Rover is the biggest British carmaker. It sold over 583,000 vehicles in 136 countries in 2016. The firm employs over 40,000 people worldwide and has created jobs for an additional 240,000 people engaged in the field of car sales, at subcontractor plants and in local companies in regions where it has been developing its activities. The carmaker has production plants in Great Britain, China, Brazil, India and the latest one is being constructed in Slovakia.