Economy
Kalavska and Pellegrini Launch Demolition Work in Razsochy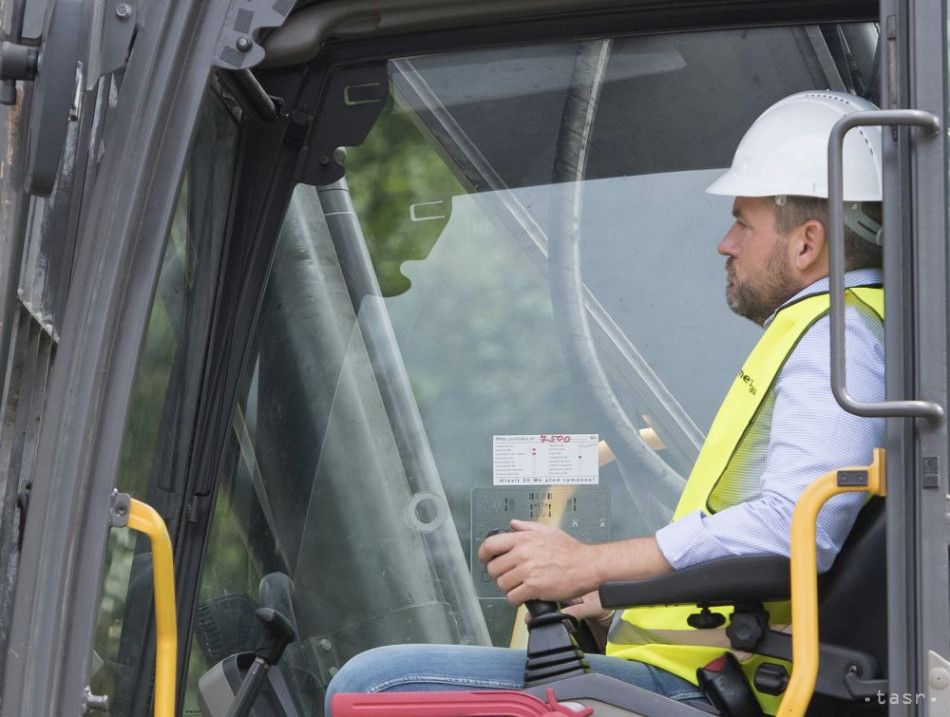 Bratislava, August 13 (TASR) – Prime Minister Peter Pellegrini (Smer-SD) and Health Minister Andrea Kalavska (a Smer-SD nominee) launched demolition work on the bare frame of the unfinished hospital building in Bratislava-Razsochy on Tuesday.
"Again, we're a step closer to Bratislava having, for the first time in many years, a university hospital that patients and health-care staff deserve. An end-use health-care facility will offer suitable conditions for treating not only residents of Bratislava, but also patients from the whole of Slovakia. At the same time, it will provide decent conditions for doctors, nurses and other health-care staff to work in," said Kalavska, adding that high-quality conditions for science and research will be found at the complex as well.
The prime minister called Tuesday an important milestone on the way to a new hospital. "Thirty years of inability to cope with this complex are starting to be symbolically erased. I'm glad that today we've taken a step towards a particular tangible goal – the new top modern university hospital that the capital badly needs," stated Pellegrini.
The new Bratislava University Hospital should be built in Razsochy. The Health Ministry announced a tender for preparing a comprehensive project in late May. The value of the contract is estimated at €17.5 million.
The demolition of the frame should have started last autumn, but Italian company Despe, which was excluded from the tender, filed a complaint against the result with the Public Procurements Office. Its objections chiefly concerned whether it will actually be possible to re-use 100 percent of the materials from the demolished frame, as declared by Metrostav.
Metrostav, which submitted a bid amounting to €10.69 million, claimed that it could recycle and re-use 100-percent of the construction materials. Despe, which joined the tender along with Slovak company Doprastav, offered a bid amounting to €10.66 million, pledging to recycle 71 percent of the original construction materials. The Strabag-Destroy tandem also bid over €10.08 million for the contract, stating that it would recycle 10 percent of the materials.
Meanwhile, financial group Penta is building a new private hospital in the area of Bory. Pellegrini has conceded that a state hospital can be completed only some two years after Penta's, but he claims that the state-run hospital will be superior to the private one.