Economy
KDH Asks about Subcontractor Protection for Large ZSR Contract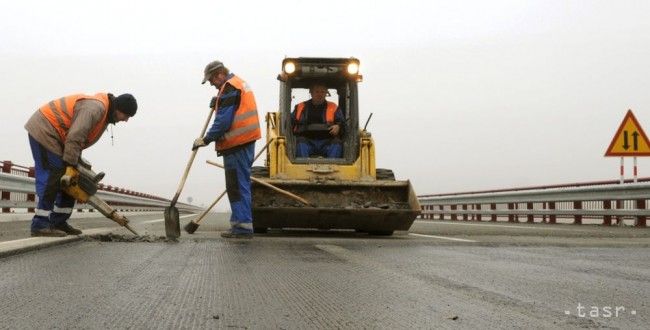 Bratislava, August 3  (TASR) – The non-parliamentary Christian Democratic Movement (KDH) at a news conference held in Bratislava on Wednesday asked how self-employed people and small businesses who will work on the biggest ever contract (€364.9 million) for rail infrastructure owner ZSR for the reconstruction of the Puchov-Povazska Tepla line (Trencin region) will be protected.
The order is being carried out for the state by a consortium of firms led by Doprastav, along with companies such as Bratislava-based TSS Grade and Prague-based Subterra and Elektrizace Zeleznic. "Two of these companies underwent restructuring just a couple of months ago," stated KDH vice-chair Pavol Zajac. Doprastav has paid 30 percent of its debts towards creditors and TSS Grade only 15 percent.
Therefore, KDH is asking ZSR, as well as the Transport, Construction and Regional Development Ministry how all subcontractors working on this large railway contract will be protected. "Will they get paid for the work that they have duly done?" asked Zajac.
KDH leader Alojz Hlina said that it isn't clear from existing contract documentation what the protection will be. "The contract documents only talk about protecting a subcontractor, but say nothing about protecting a guy holding a spade," he stressed. Hlina called on all the parties involved to pay everyone for the contract. He pointed to the fact that the end price for the order equals 99.18 percent of the originally estimated value. This means that there is enough money, stated Hlina.
Hlina called the consortium a 'dream team' of suppliers. "There are two chastened sinners, i.e. firms that have undergone restructuring, a firm that is subject to an investigation in the Czech Republic, and we have guys from Cyprus there as well," he said, without naming any names.
The shareholder structure isn't transparent in the case of Doprastav and TSS Grade, while Daniel Kretinsky and Roman Korbacka [both from the J&T Group – ed. note] are end users of benefits in the case of Elektrizace Zeleznice from Prague, stated KDH representatives, adding that additional actual owners are hidden "in a letterbox" in Cyprus.