Economy
Kiska Notes Lack of Success in Bringing New Investors into Krompachy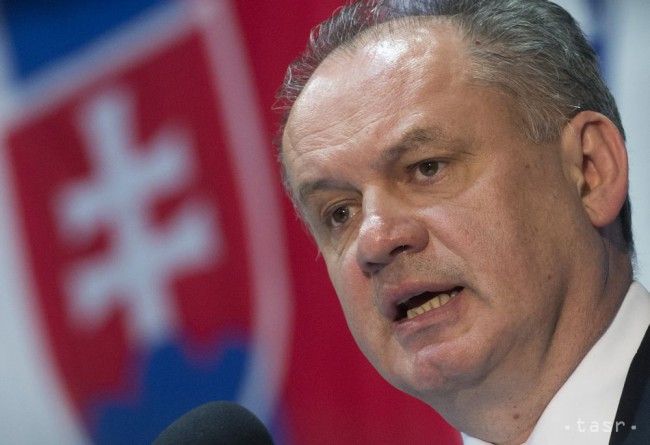 Krompachy, June 26 (TASR) – Krompachy is beset by the same problems as many other towns in eastern Slovakia's Spis area, said President Andrej Kiska when visiting the town in Kosice region on Monday and singled out unemployment as one such major headache.
"Krompachy used to be home to a Panasonic plant that employed almost 1,000 people before it closed shop two years ago. Regrettably, there's a lack of success in attracting new investors to the area," said Kiska. "I welcome the Government's initiative to provide incentives to investors in regions with high unemployment rates," he added.
Head of the Labour, Social Affairs and the Family Office in the town of Spisska Nova Ves Janka Brziakova said that most people previously employed by Panasonic have landed jobs elsewhere.
"This was helped by the fact that the labour, social affairs and the family minister has made it possible for us to undertake two projects that targeted people laid off by Panasonic and were aimed at creating new jobs," said Brziakova.
On the other hand, getting a job remains difficult for people with only primary or even lower education. "These people make up 60 percent of people listed in our job centre. Projects have been launched to retrain people up to 29 years of age," said Brziakova.
During his meeting with Krompachy's senior officials, Kiska also discussed the situation in the health care sector. The town's hospital is bedevilled by a shortage of medical specialists, which results in long waiting times for appointments.
"We should have rules in place setting what citizens are eligible for in health care, how far from their residence health care is to be provided and, most importantly, in what timeframe," said the president.
Another problem in the town is the Roma issue, with Roma accounting for some one-fifth of the town's inhabitants. "It's clear as to how to ensure progress in the Roma issue. We need to focus on education, as Roma with secondary vocational education have an easier time finding a job," said Kiska.
As part of his trip to the area, Kiska also laid a wreath on a local memorial commemorating soldiers who were killed during World War II. He also met the students of a local grammar school and will visit the Labour, Social Affairs and the Family Centre in Krompachy. His schedule will conclude with a visit to a local industrial park.