Economy
Kiska's Campaign Funding Prompts Probe by House's Finance Committee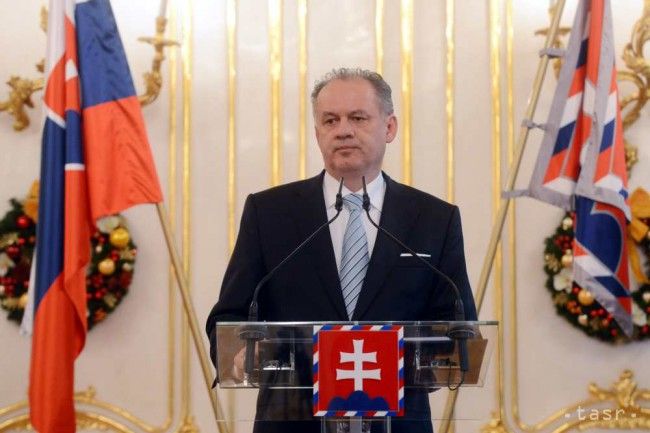 Bratislava, September 20 (TASR) – Parliament's finance committee will look into the funding of President Andrej Kiska's successful campaign for the post of head of state in 2013-14, TASR learnt from the committee's head Ladislav Kamenicky on Wednesday.
In so doing, the committee is responding to a controversy that has surrounded the funding of Kiska's successful bid for president. The committee has also extended a request to Finance Minister Peter Kazimir to draft a report on the discrepancies in Kiska's campaign expenditures and another request to Kiska himself to aid in producing the report.
"The committee has concluded that, based on reports that have appeared in the media, that doubts have arisen as to the legality of the funding of Andrej Kiska's presidential campaign in the run-up to the elections in 2014, which is why the committee is asking the Finance Minister to submit a report on the reported discrepancies in the funding of the campaign run by the successful candidate for president," reads the committee's decision.
The committee has also asked Kazimir to submit Kiska's reports from 2014 and extended the same request to all relevant authorities that had the obligation to provide written notice to the ministry of the then candidate's campaign expenditures.
"Our goal is to bring clarity to the funding of the campaign of President Andrej Kiska," Kamenicky told TASR.
He stressed that the committee didn't meet and take the decision immediately after the issue surfaced because the MPs chose not to politicise the issue. Instead, the committee wanted to enable Kiska to provide a satisfactory explanation.
Kiska's arguments have been deemed unsatisfactory, hence the committee's move on Wednesday.
Six coalition lawmakers and LSNS MP Milan Uhrik backed the initiative, while Peter Starchon of 'We Are Family' abstained from the vote. Three Opposition MPs didn't attend the meeting.
Head of the Finance Ministry's press department Alexandra Gogova said that the ministry has received the committee's decision, that it will act accordingly and that it will ask the head of state for cooperation.
Kiska said that he has nothing else to add on the issue. "It's the same thing again. I've made myself clear on what happened and how. I regret that the same things are being used, things that I've already commented on," he said.
A company called Kiska Travel Agency (KTAG), co-owned by Kiska, claimed to have spent on its own operating costs an amount of money that it actually used to back Kiska's campaign. As KTAG following an inspection by the tax office paid the tax that it owed plus a penalty, nobody was prosecuted.
Calling such instances "commonplace", Kiska said last week that the opinion of the tax office on how individual accounting items should be recorded were different from that of Kiska Travel Agency (KTAG).