Economy
KOZ: Subsistence Minimum Growth in Slovakia Insufficient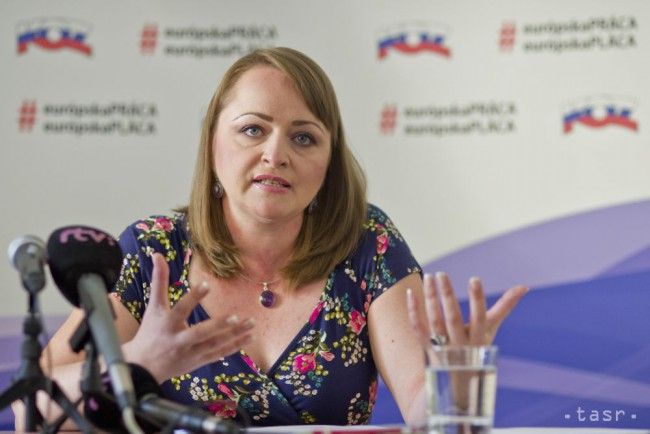 Bratislava, July 14 (TASR) – The subsistence minimum in Slovakia is insufficient, with a number of benefits recipients thus finding themselves at risk of poverty, Trade Union Confederation (KOZ) representatives told a news conference on Friday.
According to them, this is the case even though the subsistence minimum was increased for the first time in four years to €199.48 per month as of July 1.
"We've been witnessing extraordinarily negative developments in subsistence minimum sums over the past 15 years, as salary growth is chiefly initiated by growth in prices and thus the cost of living; however, this isn't reflected in subsistence minimum sums in a sufficient manner," stated KOZ Vice-president Monika Uhlerova.
KOZ added that the failure to increase the subsistence minimum for the past few years has had a negative impact on some other benefits. "It has impacts on calculations of additional indicators, such as parental benefit, contributions for substitute child care, child allowances and substitute alimony. The non-taxable part of the tax base wasn't increased either," said Uhlerova, adding that some benefits are very low. "[The subsistence minimum] should be at least at the level of poverty risk. In 2016, this sum was €347.58 [per month]," stated Uhlerova.
Several groups of people have thus been living at the edge of poverty. These include, for example, recipients of benefits in material need. "They've been caught in a poverty trap. There are some 680,000 people living like this in Slovakia at the moment. As much as 12.3 percent of the population is threatened by the risk of poverty or social exclusion. Poverty is creating a vicious circle here, and it's hard for individuals to get out of it," claimed Uhlerova. Only parental allowance and the minimum pension exceed the subsistence minimum, but they are still below the level of poverty risk. "So, their recipients are actually threatened by poverty as well," added Uhlerova.
KOZ called on the Government to change the calculation mechanism. "The valorisation of the subsistence minimum fails to reflect reality, which is derived from growth in net incomes and household living costs.
The subsistence minimum is currently always recalculated, but not necessarily increased, as of July 1, based on a coefficient of growth in net monetary income per capita and/or growth in the living costs of low-income households. These data are provided to the Labour, Social Affairs and the Family Ministry by the Slovak Statistics Office.