Foreign Policies
Lajcak in Budapest: We Want Voice of Central Europe to Be Heard Clearly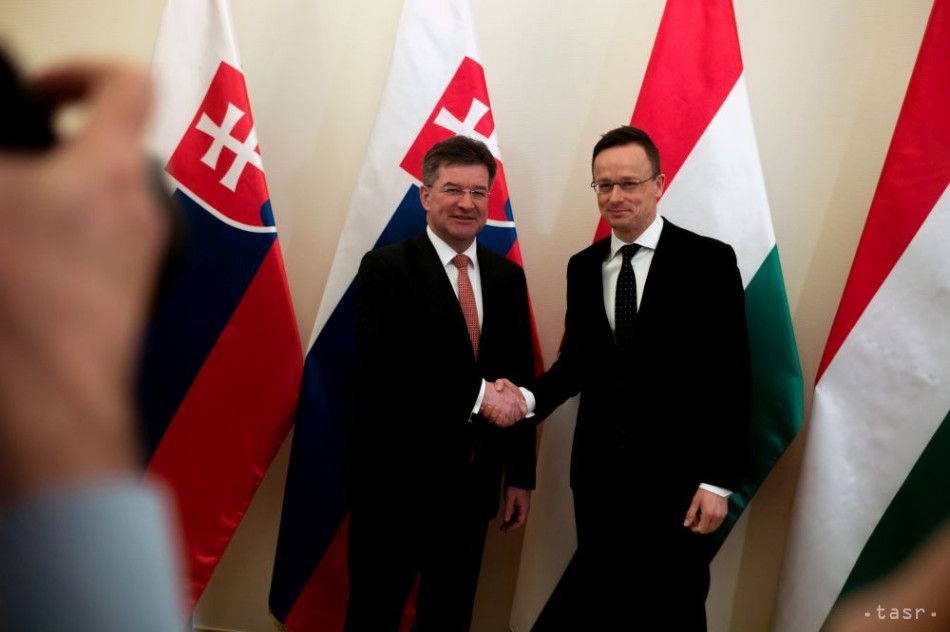 Budapest, February 25 (TASR-correspondent) – We want the voice of central Europe – Slovakia, Hungary and the other Visegrad Four (V4) countries (the Czech Republic and Poland) – to be clearly audible, said Slovak Foreign and European Affairs Minister Miroslav Lajcak (a Smer-SD nominee) following a meeting with his Hungarian counterpart Peter Szijjarto in Budapest on Monday.
"We believe that we have a lot to offer to the European debate: our own experience and our success in transforming our societies, in ensuring the well-being of our citizens and in improving living standards," said Lajcak, who was invited by Szijjarto to attend the annual meeting of Hungarian ambassadors.
The Slovak minister praised the quality of bilateral relations between Slovakia and Hungary. "We're proud that thanks to the endeavours of the current Hungarian and Slovak Governments and current foreign affairs ministers we currently have the best bilateral relations in our history. We've managed to sit at one table, discuss issues without any pointless emotions and without closing our eyes or sweeping anything beneath the carpet," he stressed.
The Hungarian minister underlined that Slovakia and Hungary are neighbouring and allied countries and that a lot of work in this regard has been carried out on both sides of the border in the past couple of years. According to Szijjarto, the two countries have been developing close cooperation regarding the most important issues of the EU's future, with both Slovakia and Hungary opposing illegal migration and rejecting mandatory migrant quotas.