Foreign Policies
Lajcak: Slovakia Ready to Contribute to Bolstering of Road Safety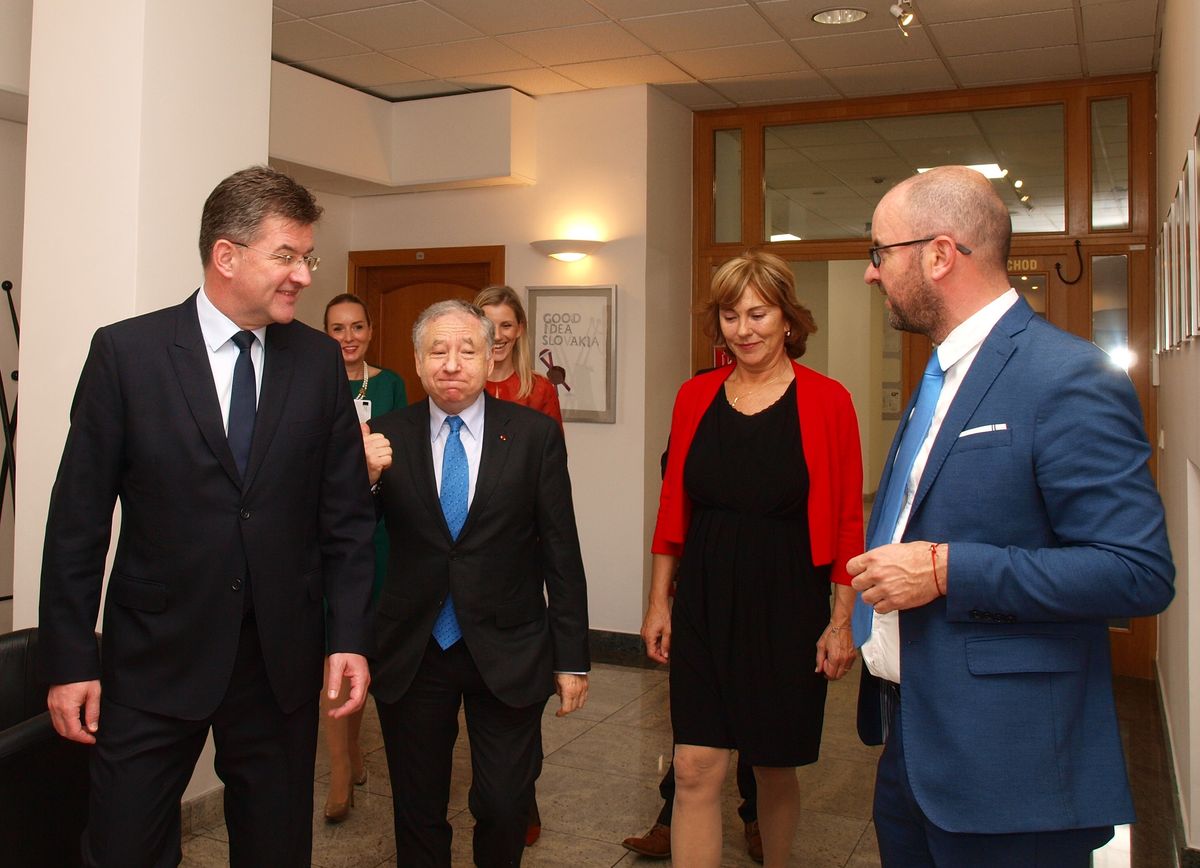 Bratislava, May 31 (TASR) – Slovakia is prepared to contribute to the process of bolstering safety on roads, Foreign and European Affairs Minister Miroslav Lajcak (a Smer-SD nominee) said after meeting UN Secretary-General's Special Envoy for Road Safety Jean Todt in Bratislava on Friday.
The talks revolved about firming up cooperation between Slovakia and UN in the raising of road safety public awareness.
Lajcak pointed out that road safety is one of the most exigent social and economic issues of contemporary age. "Up to 1.3 million people die on roads annually, with almost 50 million injured," he stated.
The ministry presented measures in the works, with which it plans to contribute to traffic accidents prevention. Reducing the number of deaths on roads by half by 2030 also ranks high among EU's priorities.
Todt spoke highly of the Slovak Government's previous activities related to the agenda, as evidenced by low number of road transport fatalities and injuries. "Slovakia finds itself very close to the so-called 'zero vision' and thus bears potential of becoming a regional and global leader in road safety," emphasised Todt. He also offered his expertise in helping draft a strategic roadmap.
Hailing from France, Jean Todt served as Scuderia Ferrari Formula 1 team principal and later Chief Executive Officer (for instance, under his tenure, the legendary club hired Michael Schumacher in 1996). Todt's wife, Michelle Yeoh, a popular actress, is best known for her role in the 1997 James Bond film Tomorrow Never Dies.