Economy
Matecna: Distribution Warehouses Fully Stocked Up, No Need to Panic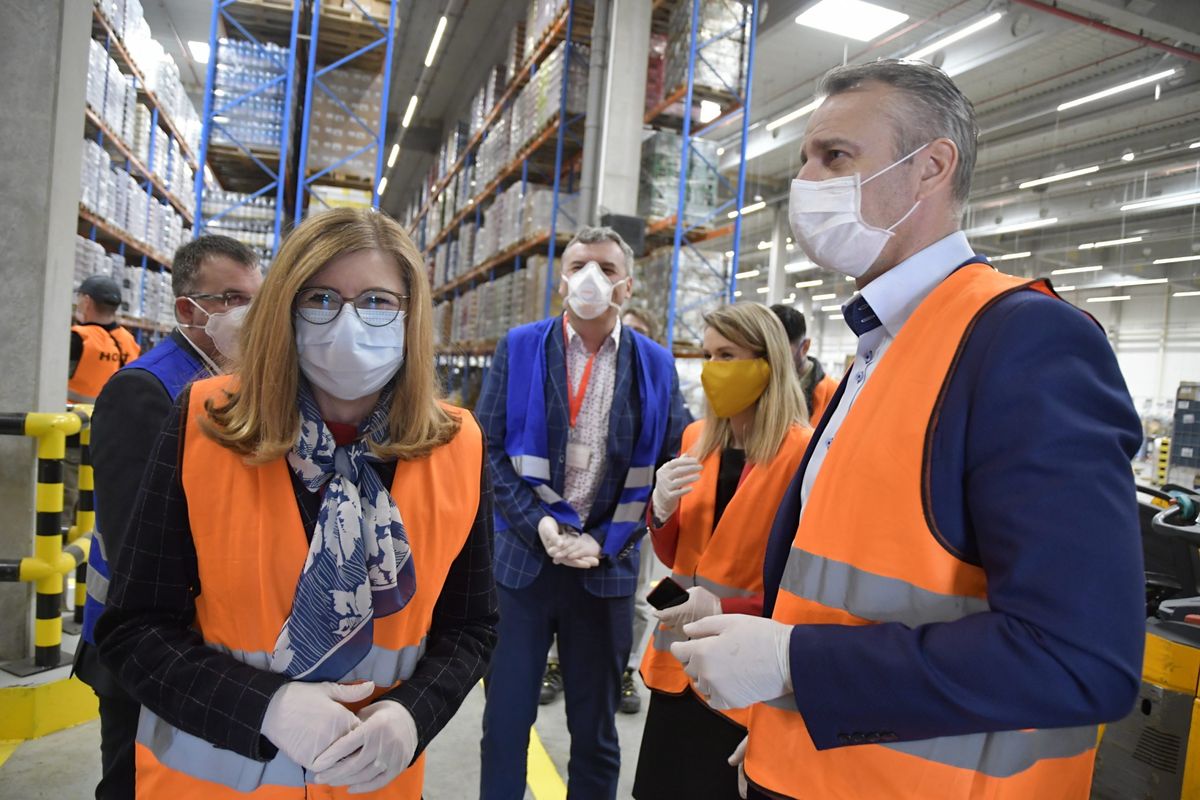 Beckov, March 17 (TASR) – Logistic and distribution warehouses in Slovakia are fully stocked up with goods – in volumes larger than the usual amount and of the demanded makeup, Minister of Agriculture and Rural Development Gabriela Matecna (Slovak National Party/SNS) declared following her visit to one of the chain stores' distribution centres in Beckov (Trencin region) on Tuesday.
"There are even more goods at the warehouses now than during regular operations. This is because the number of placed orders soars so astronomically high that more material has been in stock than is delivered to stores. The makeup of the goods also means that there's plenty of everything we need. There is absolutely no reason to panic," stated Matecna, urging grocery shoppers to wear face masks and maintain physical distance from each other.
According to Vice-premier for Investments and Informatisation Richard Rasi (Smer-SD), more than 1.2 million cartons of groceries are stored at the distribution centre of the largest chain store in Beckov alone and more foods are resupplied there than distributed out on a daily basis.
"The chain store delivers foodstuff supplies to stores with ease," claimed Rasi, adding that Slovakia allows cargo transport and supplies to operate unimpeded. Even if other states introduced more stringent limits, it wouldn't jeopardise supply chains.