Economy
Matecna: Farmers May Lose EU Funds Worth €1.4 Billion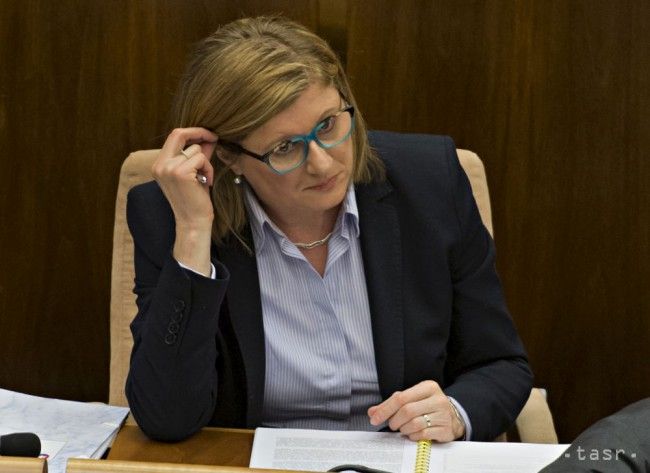 Bratislava, May 27 (TASR) – Due to serious failures of the former management of the Agriculture and Regional Development Ministry (MPRV) and the National Agricultural and Food Centre (NPPC), Slovakia can lose EU funds for farmers and rural development worth €1.4 billion, TASR learnt on Friday.
Agriculture and Regional Development Minister Gabriela Matecna (Slovak National Party/SNS nominee), speaking at a press conference, said that €400 million for farmers as well as the Agriculture Payment Agency (PPA) accreditation are at risk in 2016.
"We will do everything we can so that our farmers receive the money," said Matecna.
The agriculture ministry will verify the practices of the former MPRV and NPPC management and will draw consequences from it. The first step will be the dismissal of NPPC general director Stefan Mihina, said Matecna.
"Some €400 million for farmers is in danger and this is, I have to say, a very critical situation not only for us, the ministry, for the Payment Agency (PPA), but especially for farmers themselves," said the agriculture minister.
Matecna finds it as "a serious managerial failure of the previous MPRS management" and she is convinced that directors of institutions under the ministry's remit as well as those in lower management posts have to take responsibility.
Matecna recalled that Slovakia is the last EU state which still doesn't have the so called Geospatial Aid Application (GSAA) system needed for the drawing of EU funds. According to EU regulations, it has to be in operation in 2016. Without it, the payments for farmers and rural development cannot be paid out.
The former MPRV and NPPC management failed to put the GSAA system in operation, even though the regulation has been known about since 2014.
If the system isn't working by the end of this year, PPA can lose its accreditation, which would mean a stoppage of all payments and further drawing of EU funds worth €1 billion.