Economy
Matecna: We'll Revise Contracts for Supporting Non-farming Activities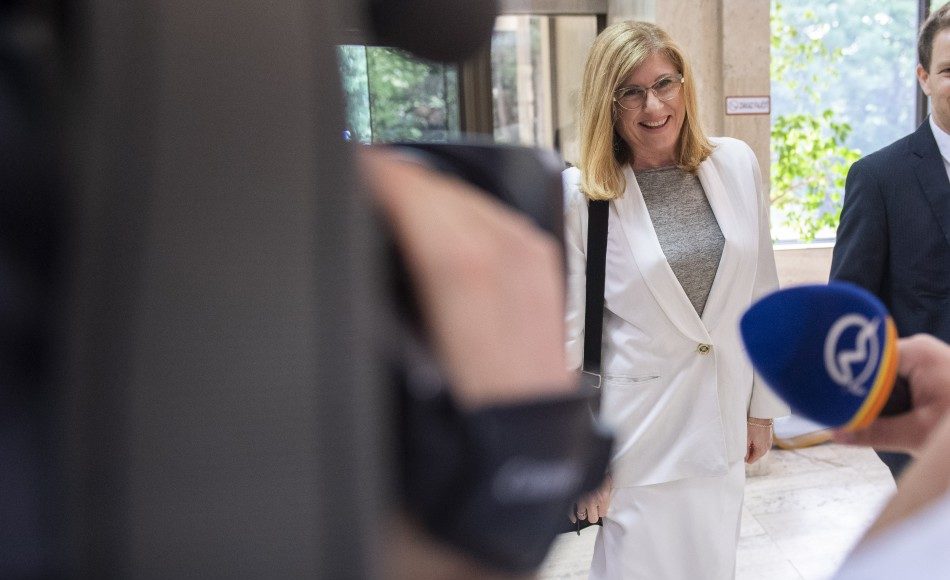 Bratislava, May 14 (TASR) – Contracts included in the call for EU-fund support for investment in the development of non-farming activities will be reassessed, Agriculture and Rural Development Minister Gabriela Matecna (a Slovak National Party/SNS nominee) told a news conference on Monday, adding that she doesn't intend to resign due to the Opposition's attempts to pin scandals on her.
Matecna views six press conferences held by Opposition parties last week in which they attacked her during her absence from Slovakia as politicking, which she claimed, damages the Agriculture Ministry.
"I'd like strictly to separate two things – politicking and a professional discussion. There's definitely a need to find consensus between them, as we are politicians, as well. Politicians should know that they must have relevant arguments if they want to attack somebody and not only pull out a paper and pin scandals on people, and not only on me personally. This offends me, as this scandalising concerns all people working in the agricultural sector, either at the Agriculture and Rural Development Ministry, or at the Agricultural Payment Agency (PPA) and all the other institutions," said Matecna.
On one hand, Opposition parties defend small farmers, declaring how they want to help them, but on the other they failed to support the law on farmland rental with their votes a couple of months ago, stated the minister, adding that the Opposition is only throwing dirt on Slovakia via foreign media and institutions. "I can't imagine someone from Ireland or Austria speaking so negatively about their home countries in any other country, I view it as inadmissible," she stated.
"In order to calm down the situation, I've asked the PPA's general director to examine contracts from 2015 one more time. We'll reveal the points tally to prevent any doubts from occurring. Until this happens, I've asked the PPA director to postpone signing the given contracts," said the minister.