Video
NASR: "Media are biased"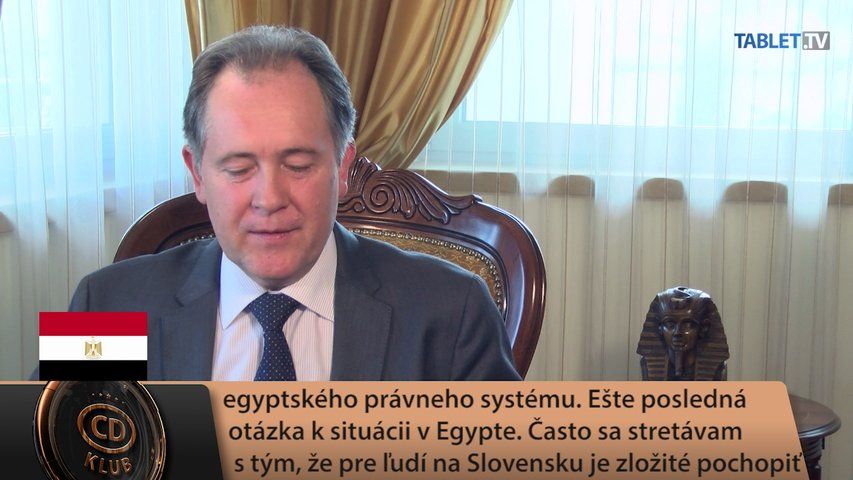 Bratislava, September 25 (TABLET.TV) – Current situation in Egypt and the general transformation of egyptian society during the last few years is accompanied by violence, about which media do not always cover the real and objective information. Nowadays, the past Egyptian Ambassador to Slovakia, Mr. Ihab Ahmed Talaat Nasr provides an opportunity to comprehend the circumstances and the background of the situation.
In the interview with Pavol Demes, Nasr revealed, what had gone before the bloody clashes of demonstrators with police where hundreds of people died. "After violent demonstrations there was established the expert Commission which was investigating and examining the circumstances of every single victim's death", explained Nasr.
In a connection with a lot of death sentences, that Egyptian courts has given in the past months, Nasr explained that Egyptian law system is based on the French law system and that means a lot of restrictions and remedies are connected with the final verdict of the death sentence. It is mostly about the judgements of the first instance, but the whole legal process has more, six or seven levels, when the case is being solved in the justice hierarchy of higher courts. "That means there are no final verdicts in any case but the things are just in a stage of preparation", said Nasr.
If you are interested in information about Egypt, you have the opportunity to visit the exhibition "Tutankhamun – his Tomb and Treasures", which is in Incheba till the end of November.
Watch our show CD klub.