Economy
NBS Scales Down Forecast of Slovakia's GDP Growth to 3.3% Y-o-Y in 2019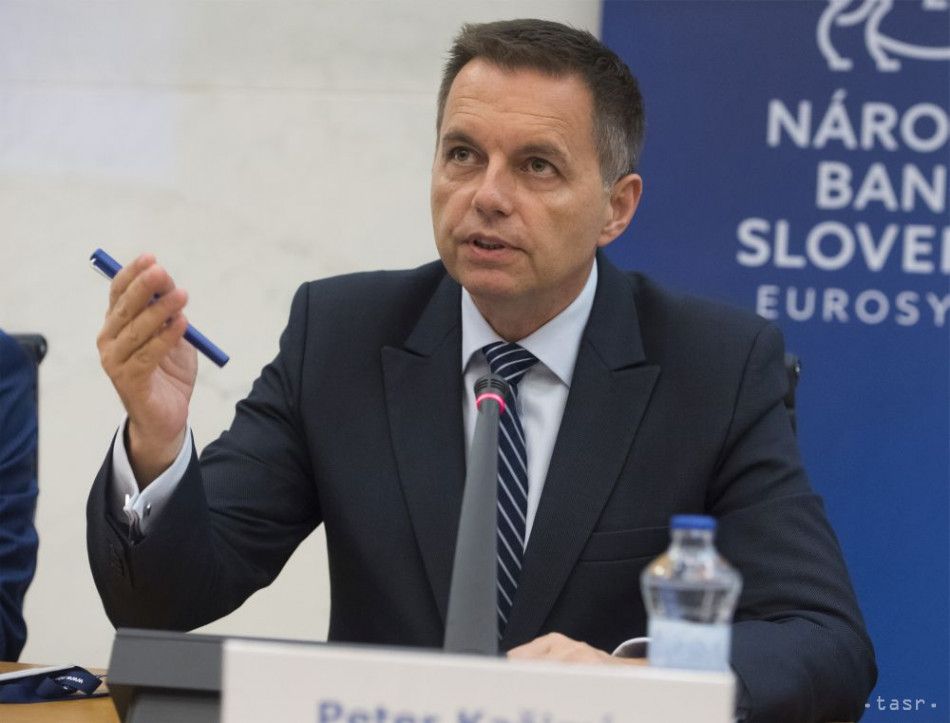 Bratislava, June 11 (TASR) – Slovakia's GDP is expected to increase by 3.3 percent year-on-year in 2019, down by 0.2 percentage points (p.p.) compared to the preceding medium-term forecast, the central bank (NBS) reported on Tuesday.
"This year and next the Slovak economy will grow a little more slowly than we expected," said new NBS Governor Peter Kazimir. In addition to deceleration of the GDP growth rate in 2019, the NBS governor expects GDP growth to slow down by 0.2 p.p. in 2020, too. In 2021 the NBS expects GDP growth at 2.8 percent, which is the same figure as cited in the previous forecast.
According to the NBS, Slovakia's figures for the previous period are positive, however, risks outside Slovakia have increased. "These include Brexit that should have been resolved this March, as well as growing animosities in global trade," specified Kazimir.
Conversely, the labour market's development is positive so far. In line with the forecast. employment in Slovakia should increase by 1.2 percent this year, 0.6 percent next year and 0.5 percent in 2021. "However, the pace of the employment growth will decelerate due to a lack of labour and an ageing population," stated Kazimir.
Nominal salaries should go up by 6.7 percent in 2019, while the increase should be 6.1 percent next year and 5.5 percent in 2021. Real salaries should increase by 4 percent this year and 3.5 percent and 3.2 percent in 2020 and 2021 (respectively). Inflation should oscillate around 2.5 percent in the next three years.
According to NBS Vice-governor Ludovit Odor, the public finance deficit should achieve 0.7 percent of GDP in 2019, while it should accelerate to 0.8 percent in 2020 and 2021.