Economy
NDS: OLaNO's Claims about Visnove Misunderstanding or Campaign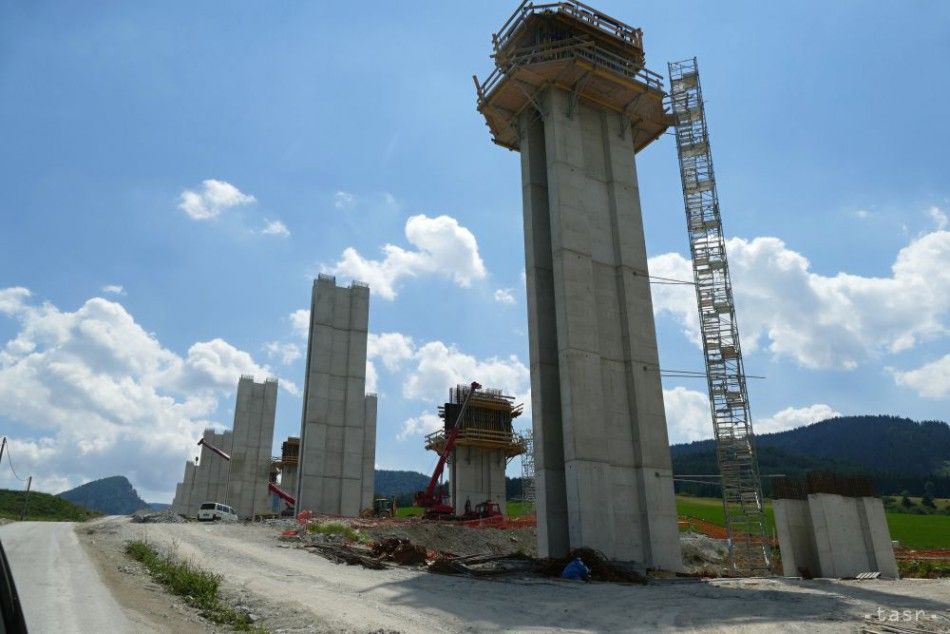 Bratislava, July 11 (TASR) – OLaNO's statements concerning the construction of the Lietavska Lucka-Visnove-Dubna Skala (Zilina region) D1-motorway stretch show a fundamental misunderstanding of the contracts and their addendums or concern the launch of an election campaign that doesn't respect facts and only distorts them, said National Highway Company (NDS) spokesperson Michaela Michalova in response to Thursday's press conference by the opposition OLaNO party.

Michalova claimed that it isn't true that an additional payment to the original contractor is higher than planned. "The original requirement of the contractor was significantly higher, with the minimum threshold to be paid set at €23.5 million. This was a theoretical figure, and we explained that it could be paid more or less after an inventory, based on reality and a thorough inspection," she said.
According to her, the amount of €24.8 million was paid after an inventory and on the basis of an expert assessment. It consists not only of the cost of technical equipment intended for construction and materials, but also the cost of properly completed construction work, project documentation and engineering.
Michalova stressed that allegations about the quality of the work aren't true, either. According to her, its condition has been continually checked by independent construction supervisors, while the deficiencies that need to be dealt with were made known from this period. At the same time, NDS only took over materials and equipment that was worth buying, not only in terms of price but also in order to save time, as the new contractor will be able to start working with these items immediately.
OLaNO MP Jan Marosz said on Thursday that the cost of the additional payment to the original contractor of the stretch, an Italian-Slovak consortium, is higher than originally expected, adding that he suspects that the work is being left in a bad state.