Odor Confirmed to Zelenskyy Slovakia's Support for Ukraine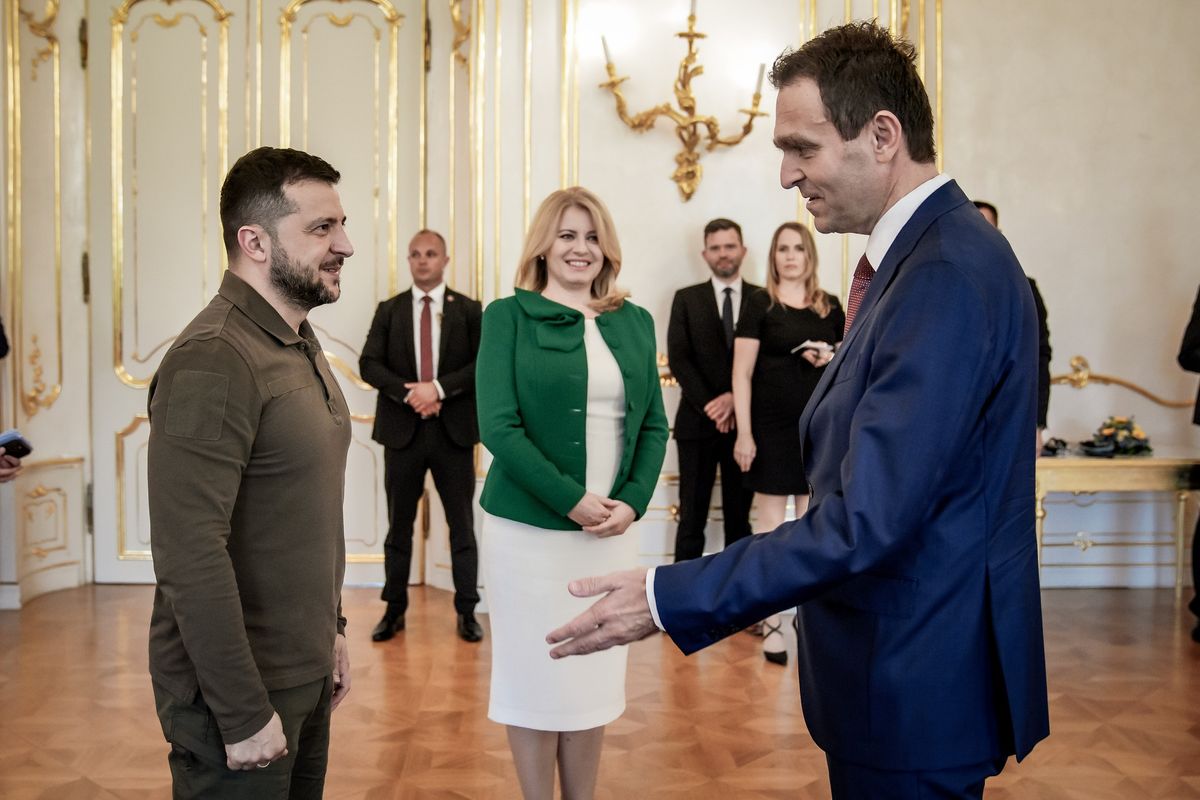 Bratislava, July 7 (TASR) - It's necessary to set conditions for Slovak entrepreneurs interested in making investments in Ukraine or participating in its post-war recovery as soon as possible, for they must be aware of what to expect, Slovak Prime Minister Ludovit Odor declared at his meeting with Ukrainian President Volodymyr Zelenskyy on Friday.

Odor confirmed that Slovakia's support for Ukraine will continue.

The recovery effort in Ukraine will present business opportunities for Slovak firms. The Slovak government could aid the process by enacting measures to reduce investment-commercial risks as well as by bolstering infrastructure connections with Ukraine and building integrated logistics in the Slovak border areas. "Once a strong economy exists on both sides of the border, it becomes a mutually beneficial cooperation. Hence, it's imperative for us, also from the economic point of view, to help Ukraine prosper," said Odor.

"It's also about providing businesses with some guarantees, some insurance for projects or even some forms of loans that are slightly better than commercial ones. These are the schemes that must be prepared beforehand," claimed Odor, adding that Slovakia already has a list of businesses that are interested in making investments in Ukraine.

Odor expressed support for Ukraine's integration effort as an EU candidacy country and showed understanding for its interest in NATO membership.

Odor told Zelenskyy that he was wishing Ukraine resilience and success on its path towards a peaceful and modern European future.